James Garfield Archive up for Auction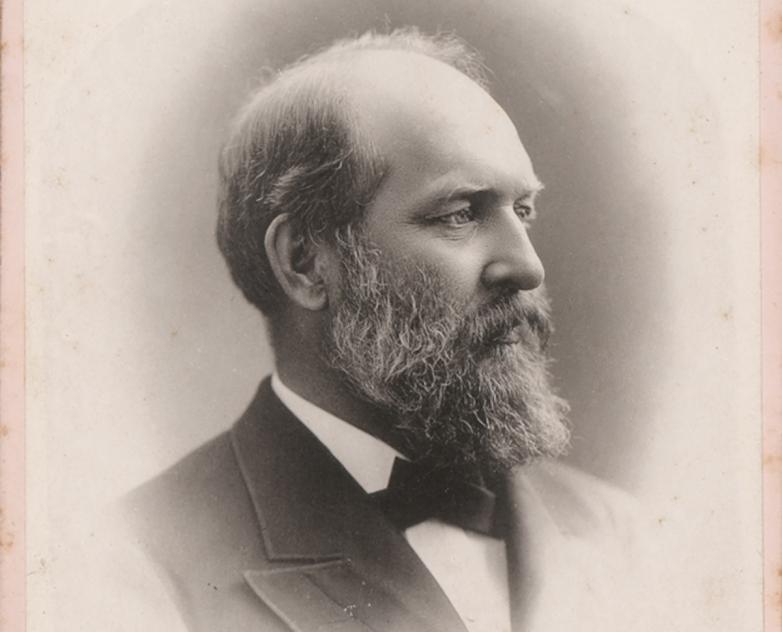 Courtesy of RR Auction
Boston — RR Auction's May Fine Autographs and Artifacts Auction, boasting nearly 900 items across numerous genres with online bidding April 23 - May 12.
Featured lots include; The James A. Garfield Archive with (22) Items signed as President. The significant archive pertaining to the life and presidency of Garfield, consisting of 47 historical items that include documents, letters, photographs, and political ephemera, nearly half of which were signed by Garfield during his brief half-year window as American president. While waiting for a train at the Baltimore and Potomac Railroad Station on the morning of July 2, 1881, Garfield was shot in the back and arm by unhinged office-seeker Charles Guiteau. The wounded Garfield lay sick for two months, and the injury proved fatal in September. As he was in office for a mere six months—and incapacitated for two of them—anything signed by Garfield during his presidency is very scarce and highly sought after. Of the collection's 22 items signed by President Garfield, these include (7) letters/notes, (7) documents, (6) signatures, one endorsement, and one photograph. An unprecedented high-quality collection and a veritable mother lode of rare material that would take decades to assemble from scratch.
An early, fully operational three-rotor Enigma I electromechanical cipher machine made for the German military in Berlin in 1935, during the build up of German forces in violation of the Treaty of Versailles prior to World War II. Based on the chassis of the commercial Enigma D, the Enigma I machine was the standard Enigma machine used by the German military throughout the war. It features an ebonite plugboard on the front, which was exclusive to the German armed forces and exponentially increased the complexity of the code. This version of the Enigma is sometimes referred to as the Heeres [Army] Enigma, Wehrmacht Enigma, or Luftwaffe Enigma due to its military-specific application. This machine would have been used to conceal the pre-war expansion of the German military, in addition to being used in the field during WWII and likely thereafter during the Cold War era. As a functional, early example of the German military's Enigma machine, this piece is truly a marvel of technological and WWII history.
A superb assortment of JFK materials that includes; a historic 3-Page handwritten draft for his speech announcing his intention to run for the Presidency in 1960. In the document, Kennedy makes corrections throughout the text, striking through several words, which were incorporated into his final version that was delivered on January 2, 1960.
And a high-end featured animation section, with production art from Walt Disney classics like Sleeping Beauty, Pinocchio, Bambi, and Peter Pan.
The Fine Autographs and Artifacts auction from RR Auction began on April 23 and will conclude May 12. For more information, go to www.rrauction.com.