European Record for Harry Potter and the Philosopher's Stone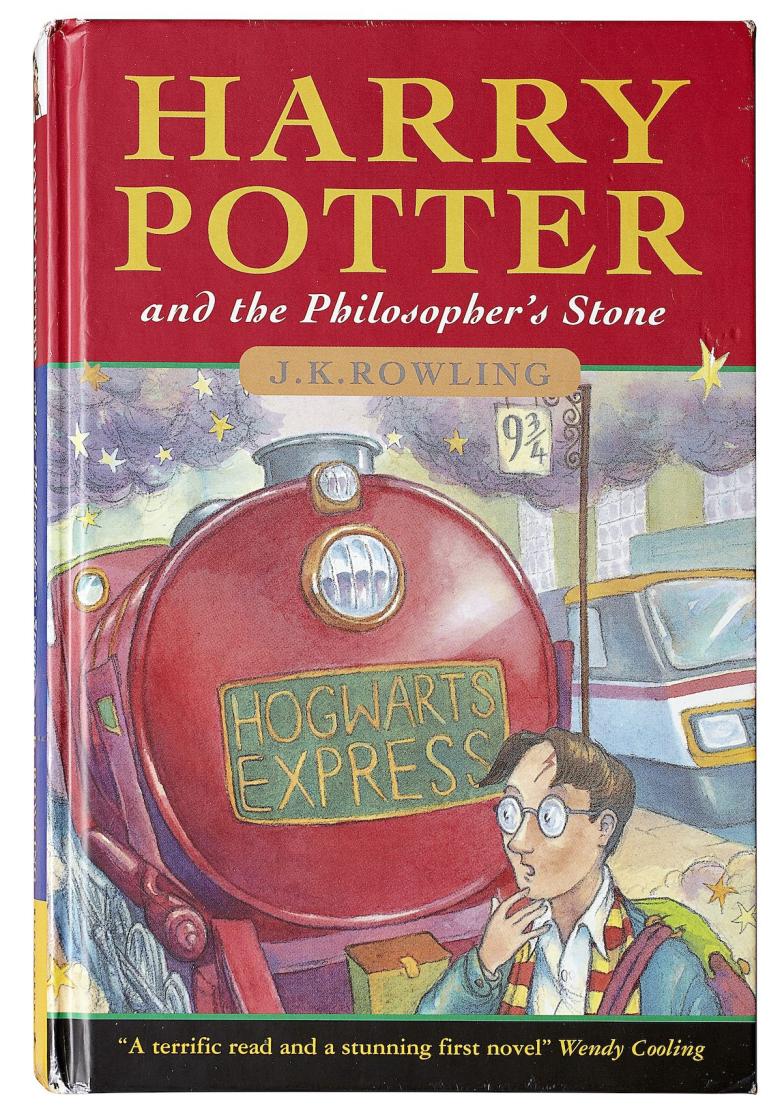 Courtesy of Lyon & Turnbull
Edinburgh — One of the few first edition copies of Harry Potter and The Philosopher's Stone, inscribed and signed by J.K. Rowling was sold by Lyon & Turnbull auctioneers in Edinburgh on June 17 for £125,000.  The price is a new European auction record.
Famously the first edition, first impression hardback of the first Harry Potter book was only printed in 500 copies. Of these around 300 were given to libraries and schools and are typically in poor condition while of the remaining 200 copies only handful were then inscribed by the then unknown author for friends, acquaintances, and family members.
This copy, surviving in fine condition, includes the note "For James, Kate and Laura, with best wishes, J.K. Rowling and the date 6-9-97" (September 1997), less than three months after the book's publication in June of that year. It attracted competitive bidding from across the globe before selling to an international buyer at a price very close to the world record for a copy of The Philosopher's Stone.
The Rare Books, Manuscripts, Maps & Photographs auction on June 17 – a sale held 'live online' with bids received by telephone, absentee and across four live bidding platforms - welcomed the book back to the city widely regarded as the 'home of Harry Potter.' Specialist Cathy Marsden says, "we were delighted to have the opportunity to handle this iconic volume here in Edinburgh, a beautiful copy of a very rare book made even more special by J.K. Rowling's inscription.  The huge levels of interest it received from around the world shows Harry Potter remains a global superstar!"
The first impression of the book has four key issue points that were changed in later editions. They include a title page with copyright information from 1997, the misspelling 'Philospher's' on the back cover and on page 53 duplicates '1 wand' on Harry's shopping list.