Einstein-Besso Manuscript on General Relativity Sells for $13.2 Million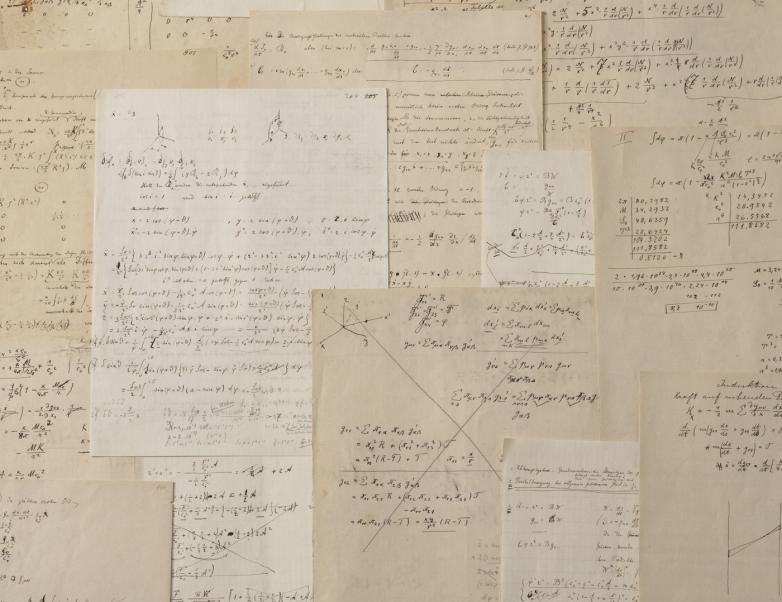 Courtesy of Christie's
Paris – One of the most important scientific autographs ever offered at auction: a 54-page manuscript written jointly by Albert Einstein and Michele Besso sold €11,656,560 / £9,803,667/ $13,156,521, quadrupling its pre-sale estimate, realising a new world auction for any science manuscript and the most expensive one sold in France.
Ahead of The Exceptional Sale, Christie's welcomed Aguttes Auction House* to offer this exceptional lot, one of only two surviving manuscripts documenting the genesis of general relativity (the other known as the Zurich notebook from late 1912/early 1913 – in the Einstein Archive at the Hebrew University in Jerusalem). It provides a remarkable insight into Einstein's work and the mind of the greatest scientist of the 20th century. The manuscript documents a crucial stage in the development of the theory of general relativity, which reshaped modern understanding of how the universe works.
 
Sophie Perrine, Auctioneer and Associate Director at Aguttes, commented after the sale: "We are delighted with this new record set for a science manuscript by Albert Einstein, one of the finest pieces of the Aristophil Collections, which Aguttes handles since over 5 years. This very strong result confirms our expertise in the field of manuscripts and their sale but it also shows the commitment of Christie's and Aguttes, collaborating on this auction, to reveal to the world this important document which will surely help to mature the understanding of Albert Einstein's thoughts".
 
Adrien Legendre, Director of the Books and Manuscripts department at Christie's: " This extraordinary manuscript occupies a key place in the history of the science. It has been our honour to have been part of the incredible journey and spend some time with the manuscript of a genius like Einstein. The sale attracted collectors from all around the world who recognised the importance of the document and this once-in-a-lifetime opportunity to acquire it a piece of history".