Early 19th century American Sampler with Mayflower Compact Signatory Connection to Auction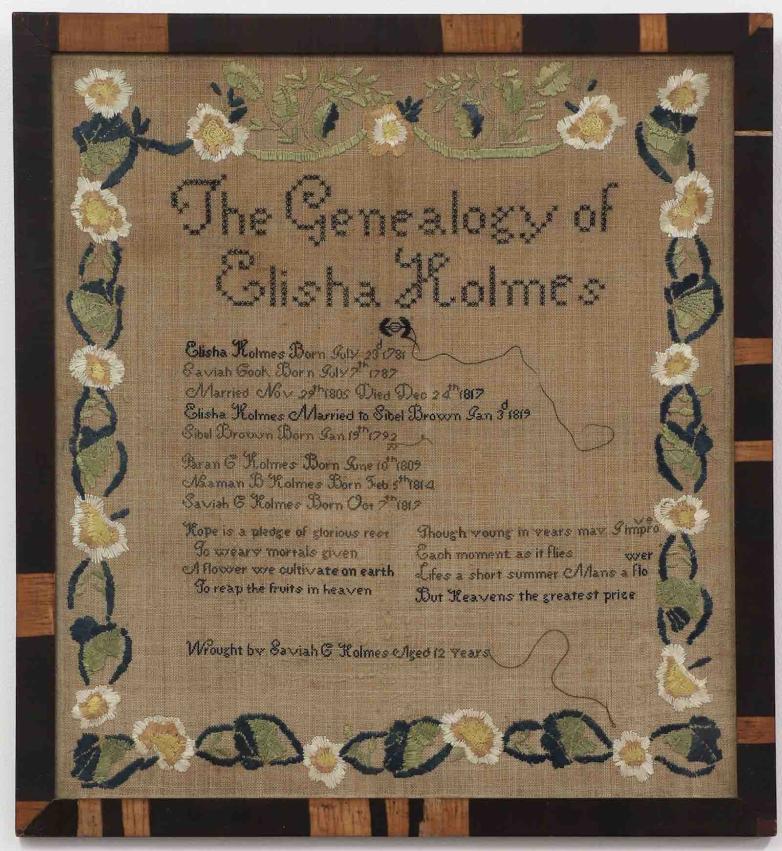 Sworders
A needlework sampler embroidered by a girl who married a direct descendant of William Bradford (1590-1657), signatory to the Mayflower Compact, comes to auction at the British auction house Sworders this month.
 
The early 19th century American embroidery created by Saviah Cook Holmes (1817-1859) carries an estimate of £300-£500 ($375-£630) and will be offered at Sworders' June 13 Fine Interiors sale.
 
Worked in long, short, cross- and double cross-stitch on a linen ground, the sampler is titled The Genealogy of Elisha Holmes and assumes the form of an abbreviated family tree. As documented in the embroidery, Holmes was born on December 17, 1817, in Provincetown, Barnstable, Massachusetts, to Saviah Cook and Elisha Bartlett Holmes. She was 12 years old when she made the sampler, on March 24, 1838.
 
Saviah Holmes went on to marry James Bradford, a direct descendent of William Bradford, the Puritan separatist who emigrated on board The Mayflower and was governor of Plymouth Colony intermittently for about 30 years between 1621 and 1657. Bradford's journal of Plymouth Plantation is one of the key records of the early years of British colonialism in North America.