Director of the Grolier Club Eric Holzenberg to Retire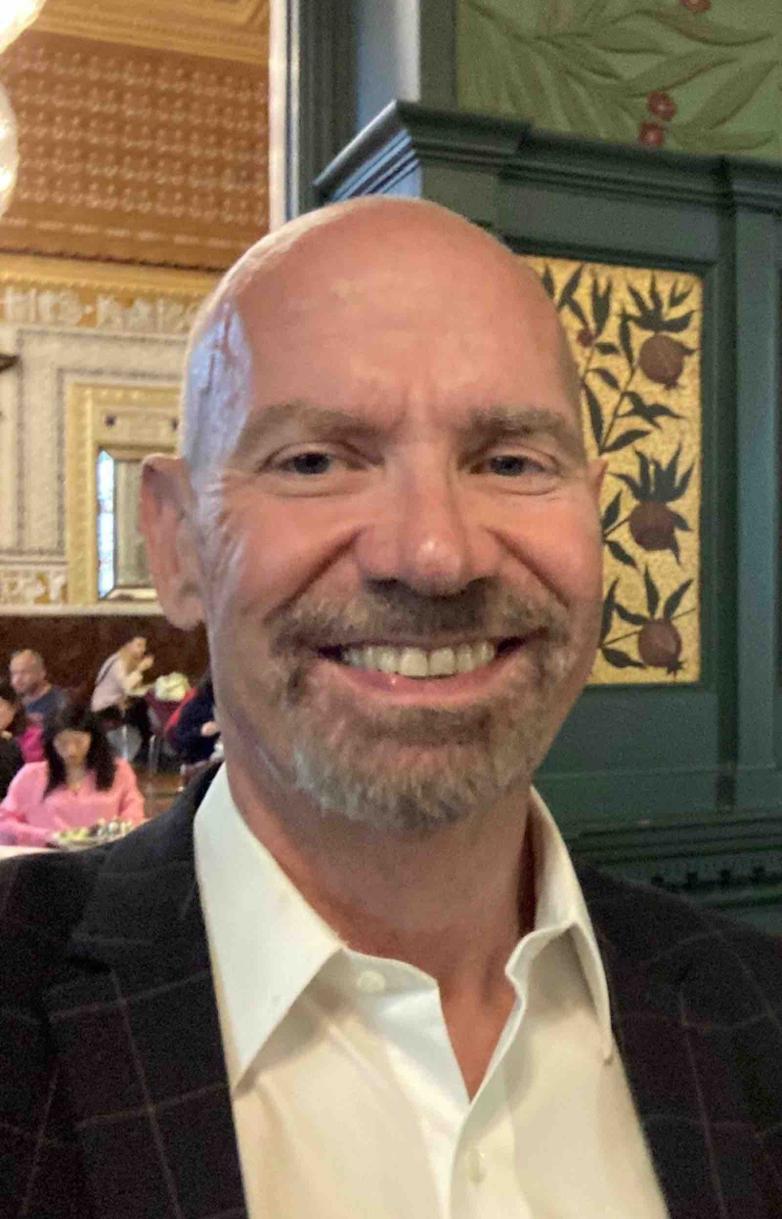 Grolier Club
Nancy K Boehm, President of the Grolier Club, has announced that Director Eric Holzenberg will retire from the institution in 2024, after 30 years of leadership of America's oldest and largest society for bibliophiles and enthusiasts in the graphic arts.
"Eric's long and accomplished tenure at the Grolier Club has had an enormous impact on our beloved clubhouse, our membership, and the Club's place in the broader book world," said Boehm. "We are profoundly grateful to Eric for three decades of dedicated service and wish him the best in retirement."
"I feel privileged to have led the Grolier Club during this exceptionally dynamic period in its history," said Holzenberg, "and I look back with pride on my role in expanding – financially, structurally, and programmatically – the Club's core mission to promote the art and history of the book."
Holzenberg will continue to lead the Grolier Club into early 2024, and a search for his successor will be undertaken by a committee led by the Club's Board of Directors.
Eric Holzenberg joined the Grolier Club in 1994 as Librarian and became Director in 1997. He has helped shape the Club's mission to celebrate the book-as-object, promoting the Club's 150,000-volume research library on books and printing, its 140-year-old series of public exhibitions on bookish themes, and its venerable roster of finely printed books about books.
His long and accomplished tenure at the Grolier Club includes working on the 2018 renovation of the ground floor Exhibition Hall, which upgraded the space with new finishes and technologies to showcase museum-quality special exhibitions. He curated numerous exhibitions and wrote many publications for the Club, including Lasting Impressions: The Grolier Club Library (2004); Grolier Club Collects II: Books, Manuscripts and Works on Paper from the Collections of Grolier Club Members (2015); and For Art's Sake: The Aesthetic Movement in Print and Beyond, 1870–1890 (2017), among others. Holzenberg also enhanced communication and connectivity for the Club's members through newsletters, social media, and online resources as never before.
Holzenberg came to the Grolier Club from Loyola University Chicago, where he served as Rare Book/Jesuitica Cataloger from 1988-1994, at the same time pursuing a Master's Degree in History (1992); he also holds an MA in library science from the University of Chicago (1987), where he specialized in rare books and manuscripts. He is a former chair of the Rare Books & Manuscripts Section of ALA/ACRL, and a past president of the American Printing History Association.
Among other books for the Grolier Club, Holzenberg is the author of The Middle Hill Press (1997), and co-author of For Jean Grolier & His Friends: 125 Years of Grolier Club Exhibitions & Publications, 1884-2009. He has written numerous articles, and lectured widely, on various topics in bibliography, bibliophily, and book history. His course on The Printed Book in the West Since 1800 has been taught annually at the University of Virginia's Rare Book School program since 2001, and he is also an adjunct faculty member of the Rare Books Program of the Palmer Library School of LIU. Holzenberg is an avid collector of books on architecture and design, particularly the English Gothic Revival, and the Aesthetic Movement in Europe and America.