Comic and Comic Art Collection of Andy Yanchus at Auction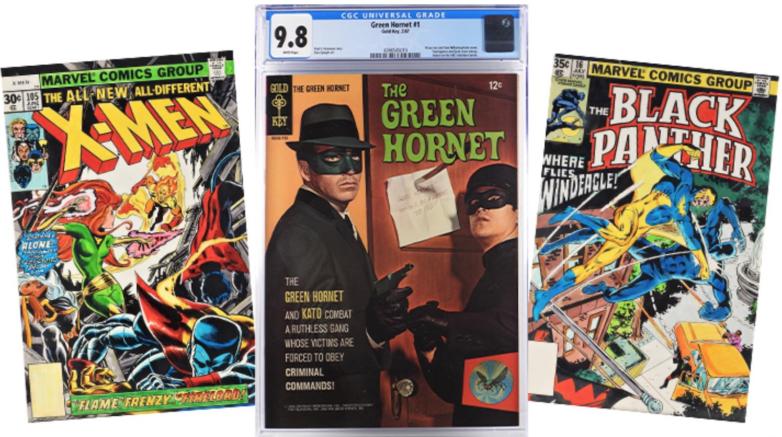 Bruneau & Co. Auctioneers
Bruneau & Co. Auctioneers is proud to present the comic and comic art collection of Andy Yanchus on New Year's Day, January 1, 2023.
This is part two in a series of auctions showcasing Andy's collection built over the course of his lifetime. Alongside his passion for modeling, Andy was an avid collector and reader of comics beginning with Blackhawk in the 1940's. As his collecting passion grew Andy built an incredible archive of Dell, Gold Key, and Charlton comics before falling in love with Marvel. Ultimately, Andy's career led him to become a staff colorist for Marvel Comics for 17-years from 1975 to 1992 working alongside Dave Cockrum, John Romita Sr. and Jr., and Herbe Trimpe among others.
Andy's auction on New Year's Day will be comprised of nearly 600 lots of CGC graded comics, generous raw group lots, and a large selection of original color guides from Andy's time at Marvel. Highlights include a Gold Key Green Hornet #1 CGC 9.8, one of only two to achieve 9.8 and the first copy to sell in market history, Marvel Comics Tales to Astonish #90 CGC 9.8, and Marvel Comics Silver Surfer #3 CGC 9.6 to name a few.
There is so much comic greatness in this auction it is impossible to express in written format. Almost 50 books from Andy's collection were graded 9.8 let alone the hundreds of high-grade books 9.0 and higher. Comic art highlights include the complete story color guide to Amazing Spider-Man #238, Shogun Warriors #1, Alpha Flight #1, and original cover color guide to Black Panther #16. An unreleased cover by Rich Buckler and Bob McLeod.