The Carle Presents: Color | Joy | Eric Carle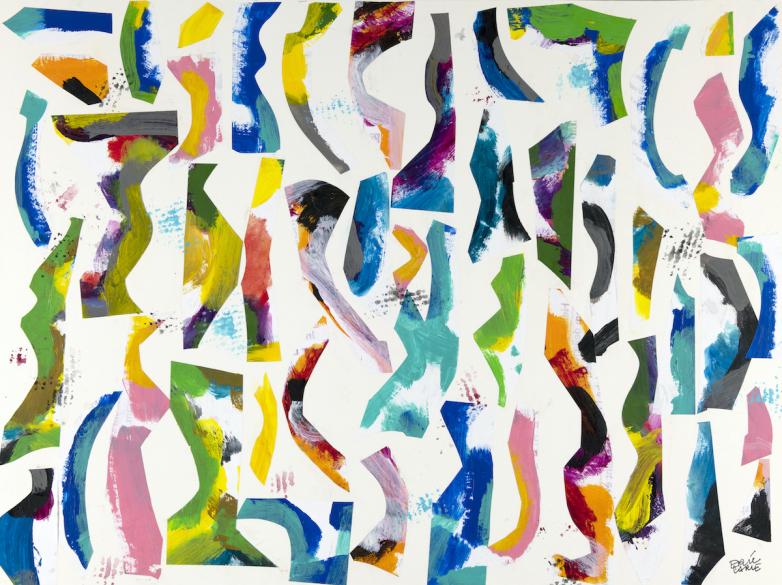 Collection of Eric and Barbara Carle. © 1998 Penguin Random House LLC.
Amherst, MA — The Eric Carle Museum of Picture Book Art celebrates its beloved late co-founder Eric Carle in the new exhibition Color | Joy | Eric Carle on view through March 6, 2022. The exhibition highlights Carle's passion for nature and his love of color with original collage illustrations from his picture books as well as a selection of his abstract art. More than half of the 70 artworks on view have never been publicly displayed.
 
Eric Carle brought color and joy to the world, and his art and stories will continue to inspire young readers for generations to come. Color | Joy | Eric Carle honors Carle's lifelong passion for creativity. "Since I was young," he once recalled, "I have loved making pictures. The feeling of my pencil touching paper, a crayon making a star in my sketch book, or my brush dipping into bright and colorful paints—these things affect me as joyfully today as they did all those years ago."
 
Carle, who died in May at the age of 91, was a visionary artist. While many of the Museum's exhibitions are theme-based around his picture books, Color | Joy | Eric Carle shows a wider range of his artistic interests.
 
The picture-book illustrations feature scenes of family, nature, and animals. These include quiet, tender moments and larger community celebrations—smiling suns, flowers, and friendships abound. The exhibition also showcases Carle's love of color through his vibrant endpapers, painted tissue papers, and abstract collages. Of special note are four banners from his stage design for The Magic Flute opera at Springfield Symphony Hall in 2001.
 
Most exhibitions take years to plan, but Ellen Keiter, chief curator, and her colleagues created this exhibition following Carle's death to honor and celebrate his work. "It was bittersweet," says Keiter, "to look at Eric's art immediately after his passing. I primarily wanted work that hadn't been shown before, or for a long time. I wasn't concerned with narrative, but rather with the emotions that Eric's art elicited in me. I purposely selected pieces that induce happiness."
 
Color | Joy | Eric Carle showcases art from 27 picture books, dating from 1972 to 2015. They range from early, out-of-print titles like Do Bears Have Mothers, Too? (1973) and Small Circus (1975) to such popular picture books as The Very Quiet Cricket (1990) and Mister Seahorse (2004). Keiter also focused on Carle's vibrant endpapers—the pages glued inside the front and back covers of a book—that set the tone for each story. "Eric's endpapers are works of art," says Keiter. "Endpaper design was always an important part of his book-making process."
 
Several pieces of Carle's independent art, which he referred to as his "Art-Art," are also on view. These non-representational works include tissue paper collages but also some of Carle's forays into three-dimensional assemblages with aluminum and cardboard. "This is the art Eric made privately," says Keiter. "It gives guests a look into the full range of his imagination and talents." Carle often gifted his art to friends and colleagues, and a few pieces are dedicated to special individuals like Ann Beneduce, Carle's long-time editor. Beneduce also died this year, at age 100, and her daughter Cynthia generously gifted work to the Museum. Also on view are a few commercial projects and Carle's two charming cover illustrations for Cricket Magazine.
 
The gallery offers a comfortable reading area with two couches for guests to enjoy Carle's picture books. Visitors are also invited to write about the people and things that provide joy in their lives. They may add their messages to a "gallery garden" of red poppies on the wall.