Buddhism at the British Library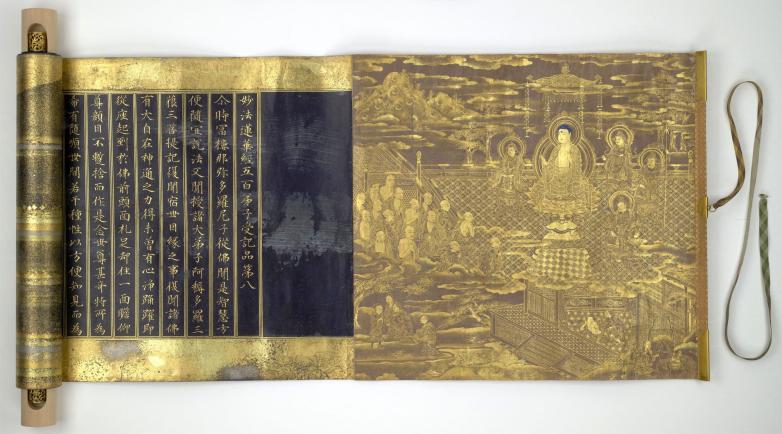 (c) British Library Board
Opening this Friday at the British Library is an exhibition exploring the roots, philosophy, and relevance of Buddhism—and that means a display of rare books and manuscripts encompassing Buddhist scriptures, literary works, and historical narratives. From sacred scriptures written on tree bark or palm leaves to twentieth-century "folding books," Buddhism covers twenty countries and over 2,000 years.  
Certain to be one of the highlights is a copy of the Lotus Sūtra in a lavishly decorated scroll from Japan, written in gold and silver ink on indigo-dyed paper dating back to 1636.
Jana Igunma, lead curator of Buddhism at the British Library, commented in a press statement: "Buddhism continues to inspire diverse artistic expression and lifestyles and, with the concept of mindfulness becoming mainstream, we are excited to host the British Library's largest ever display of Buddhist collections, shining a light on the Library's lesser-known treasures from across the world."
The exhibition will be on view through February 23, 2020.
Relatedly, the BL recently launched a new website called Discovering Sacred Texts that brings together more than 250 digitized items (printed items, manuscripts, films, articles) from several different faiths and makes them freely available for study.