Auction Record For Douglass Letter and Kepler Map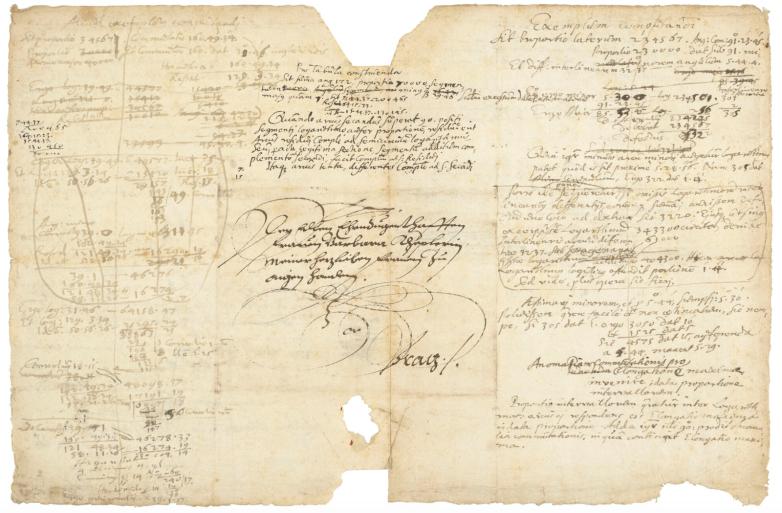 Bonhams
New York - An important and previously unknown letter written by Frederick Douglass (1817-1895) in 1847 achieved an auction record when it sold for $353,175, more than seven times its estimate, on October 25 at Bonhams Exploration and Travel Literature ft. American sale in New York. Douglass, an American abolitionist and former slave, fled the United States in 1845 for fear of being taken up as a fugitive by his ex-owner. In this letter, Douglass, returning for the first time to America as a free man, vividly and poignantly describes his mistreatment during his return voyage aboard the Cambria – a pivotal experience in his life.
 
"What a remarkable day of sales reflecting continued interest in the best material," commented Darren Sutherland, Fine Books and Manuscripts Senior Specialist."The Frederick Douglass letter had incredible private and institutional interest, and the result achieved was a testament to the material. It's a beautiful and important letter and well-deserving of the result."
 
The sale also saw standout results for an important 18th century map of California signed by Miguel de Costansó (1741-1814), a Catalan cartographer, cosmographer, and engineer for the Portola Expedition who created the map, which sold for $693,375. Dated Mexico, October 30, 1770, it is the first map to depict San Francisco Bay and marks the beginning of the Spanish settlement in the state. Overall, the sale achieved $1,797,721 with 98% sold by value.
Bonhams Fine Books & Manuscripts department also presented its History of Science and Technology sale later the same day which saw an autograph scientific manuscript using the new concept of logarithms to determine the movement of the planets by Johannes Kepler (1571-1630) achieve an auction world record. The manuscript, one of the most important Kepler autographs to come to auction, sold for $882,375 and features dense mathematical calculations employing logarithms, only recently discovered in 1614, to describe the orbits of the planets. The sale overall achieved $2,018,051 with 99% sold by value.
 
"The world record result for the Kepler calculations reflects the importance of Kepler and the rarity of his manuscripts," said Ian Ehling, Director of Fine Books and Manuscripts in New York. "Both sales demonstrate Bonhams strength in achieving world record prices in both American and Scientific manuscripts."