Aubrey Beardsley Exhibition to Open in NYC this Fall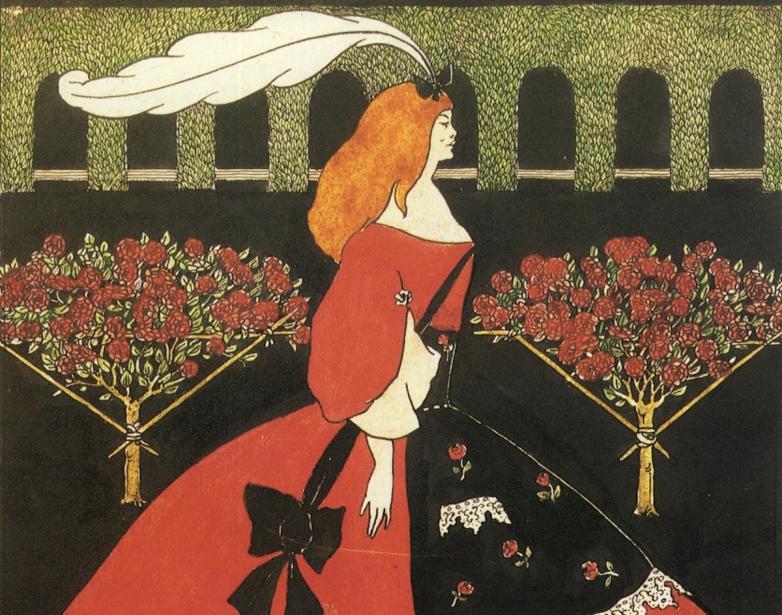 Credit: Mark Samuels Lasner Collection, University of Delaware Library, Museums and Press
New York – The Grolier Club in New York City, America's oldest and largest society for bibliophiles, will present a special exhibition of the daring and influential work of the British artist Aubrey Beardsley, on the anniversary of his 150th birthday. Aubrey Beardsley, 150 Years Young, on view from September 8 through November 12, 2022, in the Grolier Club's second floor gallery, will explore the meteoric rise of Beardsley (1872–1898), a monumental figure in book and magazine illustration, graphic arts and poster design, as well as the history of gender and sexuality.
 
During Beardsley's brief career from 1892 to 1898, cut short by his death from tuberculosis, he was a brilliant innovator in the British Art Nouveau and Decadent movements, creating daring black-and-white images for periodicals such as the Yellow Book and the Savoy, and for books published by the Bodley Head and Leonard Smithers. He was equally famous as the consummate "bad boy," using his images to satirize Victorian norms of conduct and push gender and sexual boundaries. The exhibition highlights the rebellious and insouciant quality of his art and writing, celebrating the eternally young Beardsley.
 
Aubrey Beardsley, 150 Years Young features approximately 70 works, including unpublished letters and original drawings, rarely seen posters, periodicals, books, photographs, and ephemera. Highlights include original drawings for the Yellow Book and Savoy, illustrations for Oscar Wilde's Salome, and a recently discovered drawing of the "key" for the back cover and spine of Keynotes, the bestselling 1893 volume of bold feminist stories by "George Egerton."
 
Curated by Mark Samuels Lasner (Senior Research Fellow, University of Delaware Library, Museums and Press, and Grolier Club member) and Margaret D. Stetz (Mae and Robert Carter Professor of Women's Studies and Professor of Humanities, University of Delaware), the exhibition is drawn from the Mark Samuels Lasner Collection, University of Delaware Library, Museums and Press.
 
"On April 20, 1894, an anonymous critic for the conservative Times of London newspaper wrote, 'If the New Art is represented by [Beardsley's work] . . . it may be intended to attract by its very repulsiveness and insolence . . . [as] a combination of English rowdyism with French lubricity.' This review of the Yellow Book dismissed Beardsley's style as too 'advanced and riotous.' Today, we would call it breathtakingly modern and fearless," said co-curators Margaret D. Stetz and Mark Samuels Lasner.