Announcing the 2022
 Honey & Wax Book Collecting Prize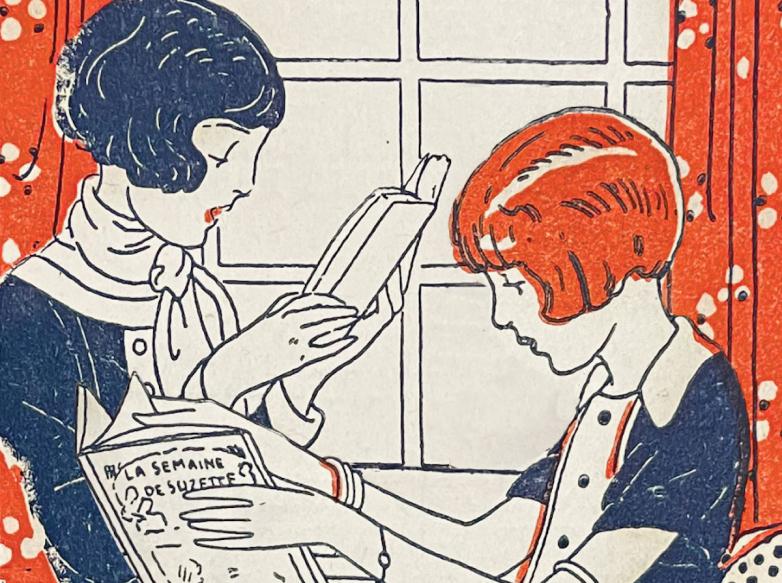 Courtesy of Honey & Wax
Brooklyn, NY — We are delighted to announce the sixth annual Honey & Wax Book Collecting Prize, a cash award of $1000 for an outstanding book collection built by a woman aged 30 or younger, anywhere in the United States.
The prize was founded in 2017 by Heather O'Donnell of Honey & Wax Booksellers and Rebecca Romney of Type Punch Matrix. We observed that the women who regularly bought books from us were less likely to call themselves "collectors" than the men, even when those women had spent years passionately collecting books. And a quick online image search for "book collector" brought up page after page of older men. By creating a platform that celebrates and shares innovative collections created by young women, and providing a financial incentive to those collectors as they work, we aim to encourage a new generation of women collectors.
The contest is open to women book collectors in the United States, aged 30 or younger. Contestants do not need to be enrolled in a degree program, nor do they require a sponsor. The winning collection must have been started by the contestant, and all items in the collection must be owned by her. A collection may include books, manuscripts, and ephemera; it may be organized by theme, author, illustrator, printing technique, binding style, or another clearly articulated principle. A great collection is more than a reading list of texts: it's a chosen group of printed or manuscript objects, creatively assembled, that shine light on one another.
If you're an aspiring collector, pay attention to the books that fascinate you, even if you're not yet sure why. What do you see that others don't? If you have a theory about the stories your collection might tell, and the curiosity to find out if you're right, you're a collector in the making. Collections are judged not on their size or their market value, but on their originality and their success in illuminating their chosen subjects.
Explore the collections of past winners on our prize page to get a sense of the focus and depth we reward.
2017 winner, librarian Jessica Kahan, for Romance Novels of the Jazz Age and Depression Eras: "Winning the Honey & Wax Prize re-affirmed my confidence in how I viewed myself within the rare book community. It also provided me with a springboard to promote the books I love across multiple platforms."
2018 winner, graduate student Jessica Jordan, for Collecting Leo and Diane Dillon: Six Decades of Unparalleled Illustration: "I've always loved books, but even though I was drawn to rare bookstores and events, I wasn't sure I belonged in that space. . . .Even just applying for the Honey & Wax Prize helped me see myself as a collector."
2019 winner, cartoonist Emily Forster, for Crimes of Passion: Collecting Fan-made Comics and Doujinshi: "A friend told me about the contest and encouraged me to enter. I definitely thought of myself as a collector before (I had way too many books not to!) but due to the nature of my collection, I hadn't considered it could be of much interest to other book collectors."
2020 winner, graduate student Miriam Borden, for Building a Nation of Little Readers:Twentieth-Century Yiddish Primers and Workbooks for Children: "Book history as a field is very male-dominated, it's very white, it's very old-school in many ways, and it was really exciting for me to see a competition that was interested in highlighting the work of younger women who were doing this."
2021 winner, astrophysicist Margaret Landis, for Maria Mitchell Through Time: "Having the prize deadline made me sit down and think about the most interesting things I'd found each year, and refine my focus."
See full requirements and apply at this link: https://www.honeyandwaxbooks.com/prize.php. The deadline for submissions is June 15, 2022. This year's winner will be announced in September.
The 2022 Honey & Wax Book Collecting Prize is made possible through the generous sponsorship of Biblio, Bibliopolis, The Caxton Club, Swann Auction Galleries, and Ellen A. Michelson.