10 Titles from The Folio Society shortlisted in 2023 British Book Design and Production Awards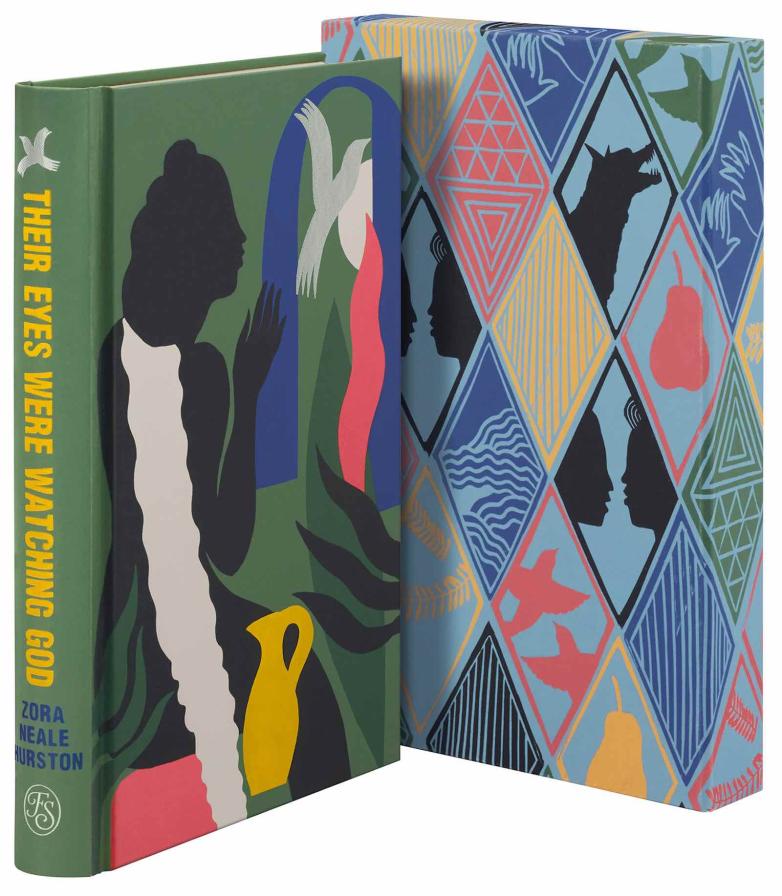 Folio Society
The Folio Society has 10 titles shortlisted across five different categories for the British Book Design and Production Awards alongside a number of other publishers including Bloomsbury Publishing and Hachette Children's Group.
Folio's limited edition of The Tale of Peter Rabbit, with a foreword by Emma Thompson, is shortlisted for Best British Book, while the limited edition of T. S. Eliot's Waste Land, illustrated by Tom Phillips RA, is shortlisted in the Fine Binding & Limited Edition category. 
Four out of five titles shortlisted in the Literature category are from The Folio Society: Wu Ch'eng-en's Monkey, illustrated by Mu Pan; Haruki Murakami's Norwegian Wood, illustrated by Daniel Liévano; Michael Ende's The Neverending Story, selected by Folio readers as the publisher's 75th anniversary title in 2022; and Zora Neale Hurston's Their Eyes Were Watching God, introduced by Zadie Smith.
The Folio Society's editions of Simon Sebag Montefiore's Stalin: The Court of the Red Tsar and Carlo Rovelli's The Order of Time, introduced by Philip Pullman, are shortlisted in the Scholarly, Academic and Reference Book category.
Finally, two out of four titles shortlisted for Best Jacket / Cover Design are from The Folio Society: Peter Benchley's Jaws, illustrated by Hokyoung Kim; and Irvine Welsh's Trainspotting, illustrated by Nicole Rifkin.
Production Director, Kate Grimwade, said: "The team at Folio are delighted to be nominated once again for the prestigious British Book Design and Production Awards. To have ten titles nominated across five categories is a huge achievement and a recognition of Folio's passion for the highest standards of book design and production."

The British Book Design and Production Awards showcase the superb quality of the British book design and production industry, and the winners will be announced at the award ceremony on January 24, 2024 at the De Vere Grand Connaught Rooms in London.