Hemingway in our time First Edition Sells For $277,200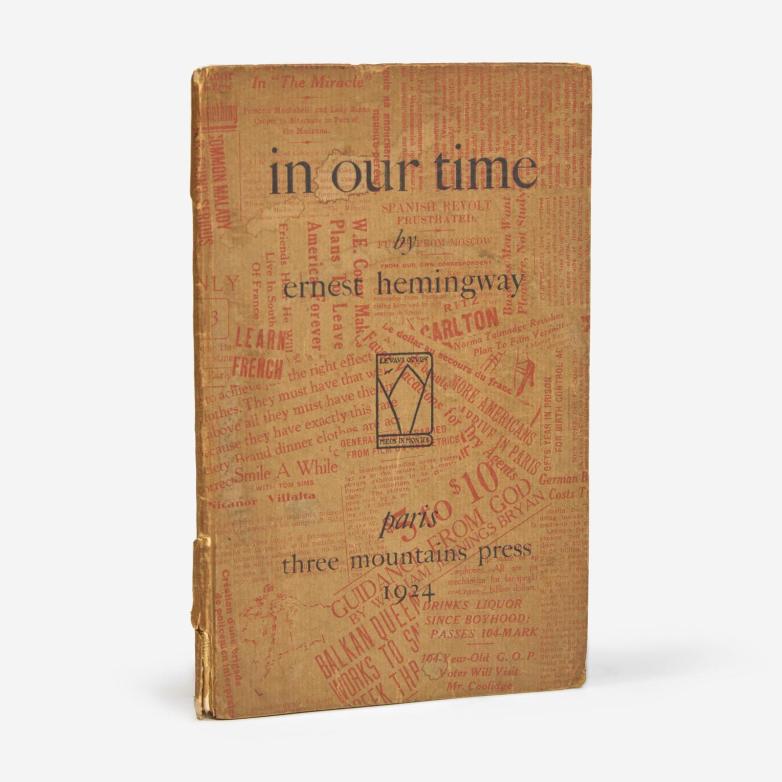 Freeman's
In Freeman's first Books and Manuscripts auction of 2023, a rare, highly sought-after 1924 first edition of Ernest Hemingway's in our time achieved $277,200.
"We're honored to have been entrusted with such an important piece of literary history," says Darren Winston, Head of Freeman's Books and Manuscripts department. "That our clients responded so robustly speaks to both the book's significance as well as our ability to bring it to market and tell its story."
The copy was inscribed and presented to Hemingway's soon-to-be editor Maxwell Perkins, marking the beginning of one of the 20th century's most important and legendary literary relationships. In Freeman's February 2 sale, strong market demand for this remarkable book drove the sale price more than three times above its pre-sale estimate.
Many additional items in Books and Manuscripts likewise exceeded their pre-sale estimates, particularly early Americana and Civil Rights Movement material.
A rare Reconstruction-era map of Galveston, Texas—the only known copy to have ever been offered at auction—more than doubled its pre-sale high estimate to achieve $30,240; an important inscribed association copy of Stride Toward Freedom, Martin Luther King, Jr.'s memoir of the Montgomery Bus Boycott, sold for $12,600.