Superhero Gum Cards and Martin Luther King Church Service Booklet Top Hakes Sale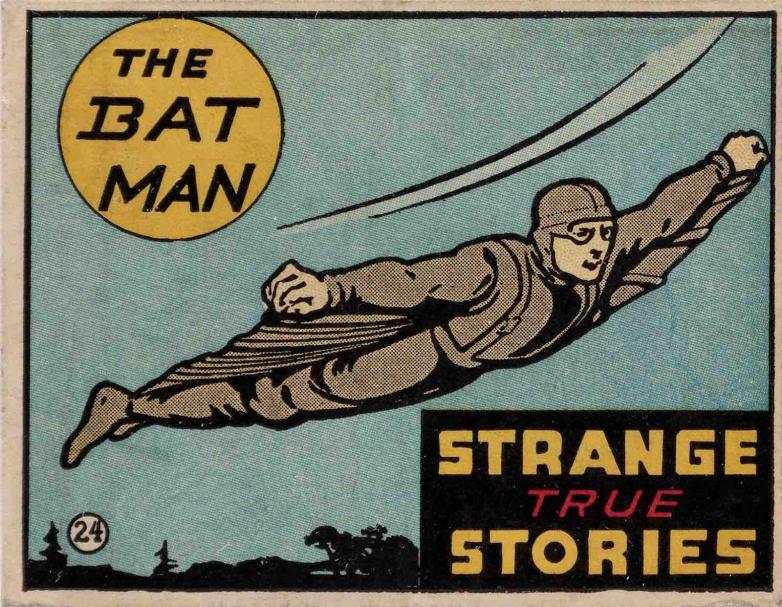 Hakes
A Washington Cathedral program book from March 31, 1968, inscribed and signed by the Reverend Dr Martin Luther King Jr in the final days of his life has sold at Hakes for $28,556.
Dr King delivered his final Sunday sermon at that service and according to Hake's research no other MLK autograph previously seen at public auction was signed at a later point in Dr King's life. 
Another fresh-to-the-market find was a 1953 Our Sports magazine subscription-incentive card bearing the image of Hall of Famer and civil rights icon Jackie Robinson in his Brooklyn Dodgers uniform. It is the same photo seen on the colorized 1953 Topps card #1 from a now-classic set. The only known example of its type, the card was part of a small archive of related ephemera and CGC-graded 2.5 Good+. It sold for $14,277 against an estimate of $5,000-$10,000.
The early superhero gum cards category was also extremely popular. A 1936 Strange True Stories gum card set produced by Wolverine included 24 cards, each of which has been individually PSA-graded, from NM 7 to PR 1. The Bat Man card, which pre-dated the debut of DC Comics' superhero Batman (Detective Comics #27) by three years, sold for $64,906 against an estimate of $10,000-$20,000. A single 1940 Gum Inc., Superman #1 gum card from the manufacturer's set of 72 cards realized $23,600.
A 1970 Topps test set of 55 cards based on the country music/comedy TV show Hee Haw depicted regulars from the Hee Haw cast along with the types of short, corny jokes that made the show so popular. Formerly in the Roxanne Toser collection, it went past its $5,000-$10,000 estimate to settle at $22,066, an auction world record for such a set.
A selection of original comic book cover art was led by John Byrne's original pen-and-ink cover art for Action Comics' #588 (DC Comics, May 1987). Depicting Superman in space alongside Hawkman and Hawkwoman, the art measured 11.25 by 17 inches and was signed and inscribed by Byrne. It sold just above high estimate for $35,695.
The Teenage Mutant Ninja Turtles triumphed in the comic book section with a CGC 9.2 NM issue #1. An original first printing of the comic book that introduced the instantly popular Turtles, its cover was also signed with an added Turtle-head sketch by co-creator Kevin Eastman. A key Copper Age comic with an estimated print run of only 3,000, the book sold at the upper end of its estimate range for $31,152.