Record Sales at NY's 2022 Antiquarian Book Fair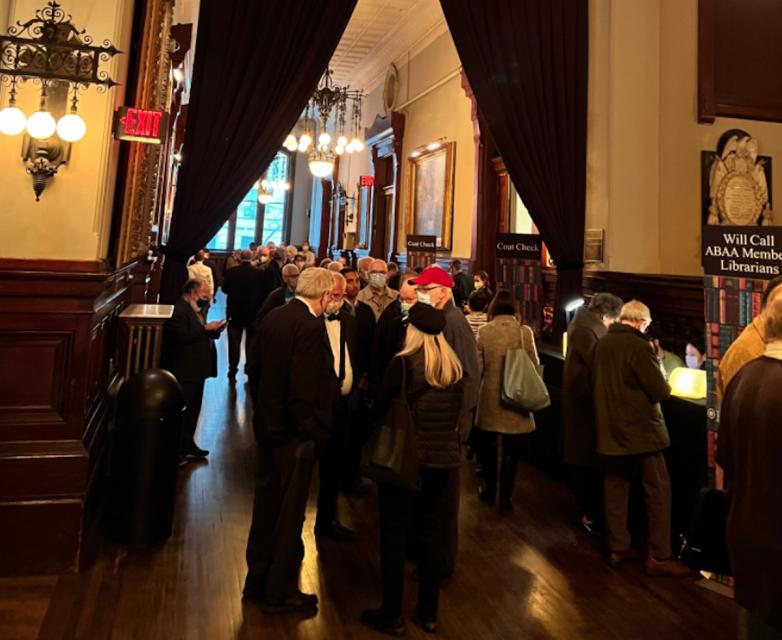 Courtesy of the NYIABF
New York — Last week, the 62nd Edition of the New York International Antiquarian Book Fair (NYIABF), officially sanctioned by the ABAA and ILAB and produced and managed by Sanford L. Smith + Associates, returned to an in-person format. 9,500 visitors flowed into the Park Avenue Armory throughout the weekend to enjoy unmatched offerings from nearly 200 exhibitors from around the world, continuing to live up to its reputation as the world's finest antiquarian book fair.
The fair organizers cited a 5% increase of attendees from 2019, and up 15% from 2020. They consider the 62nd edition of the NYIABF to be the most successful iteration of the fair in at least the past decade, both in terms of sales and attendance. There was also a noted uptick in younger collectors and visitors.
 
Reporting a record amount of sales since its inception, the NYIABF cited major sales from James Cummins Booksellers and Maggs Bros., who jointly sold a miniature book by the 13-year-old Charlotte Brontë, which was purchased by a charity for $1.25M. The charity plans to donate it to the Brontë Parsonage Museum. Ben Kinmont Bookseller confirmed significant sales, particularly that of a much-anticipated, high-ticket item, The Thackrey Library, which sold for $2M during the fair. Peter Harrington Rare Books also reported major sales including the sale of their first edition of The Great Gatsby, which was purchased by an American collector.
 
Notable guests including Patti Smith, Neil deGrasse Tyson, Jesse Paris Smith, Ulla Johnson, Jill Bokor, Guillaume Kientz, Andrew Roberts, Alex Assouline, Lily Koppel, Russell Piccione, Claire Olshan, Stephanie Lacava, Gaetano Pesce, Lady Liliana Cavendish, Jeanette Hayes joined Sanford Smith, owner of Sanford L. Smith + Associates, for an exclusive preview on April 21st.
Bibliophiles everywhere are invited to continue the hunt for rare books and all manner of fine works on paper May 4-5, 2022 during the Antiquarian Booksellers' Association of America's Virtual Book Fair: New York Edition.