A Peek at Mr. Poole, London's Famous "Pen-Man"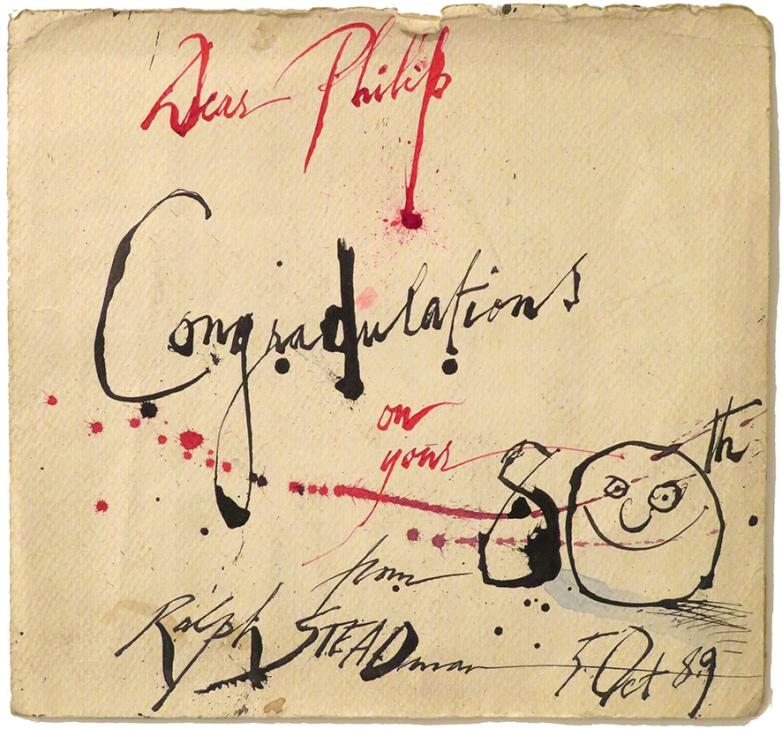 Courtesy of the Cartoon Museum in London
The Dear Mr. Poole exhibition at the Cartoon Museum in London has been one of the casualties of the coronavirus lockdown, but happily a sizable section of it has now been put online for readers to visit virtually.
Philip Poole (1909-1999) was known as the 'pen-man of London' running his shop His Nibs at 182 Drury Lane from 1956 until rent increases in the 1990s necessitated a move to the back of L. Cornelissen & Son's art supplies shop in Great Russell Street where he worked right up to the end of his life. His huge stock, and knowledge, of nibs, quills, pens, and ink was legendary and the most famous names in illustration around the world bought from him.
The exhibition includes work and endorsements from cartoonists such as Arnold Roth, Martin Rowson ("it was more or less like walking into Verloc's shop in the The Secret Agent"), Peter Brookes, Michael Heath, and Chris Duggan ("A visit to Philip Poole was like being measured for a suit in Saville Row, the perfect nib in exactly your size and style would soon be forthcoming."). It also features previously unseen illustrated letters they sent to Mr Poole in the 1980s and 1990s to thank him for his help, including postcards from one of his most enthusiastic supporters, Ralph Steadman (see picture above).
The online exhibition also includes two short videos in which cartoonists Steven Appleby and Woodrow Phoenix talk about how they work.
The Dear Mr Poole exhibition opened at the Cartoon Museum on February 19 in collaboration with the Museum of Writing Research Collections from where many of the objects on display including writing equipment and old advertisements have been borrowed, but it will still be running when the museum reopens later this year.