Nick's Picks: Fantastic Foursome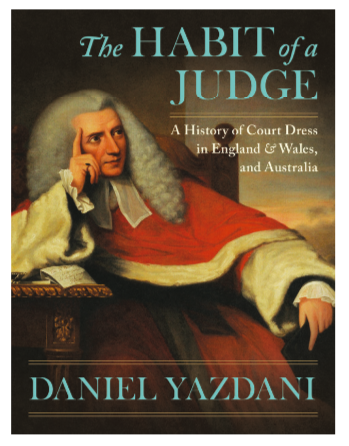 Courtesy of Talbot Publishing
September is right around the corner, and the new books for fall are starting to trickle in from the publishers. Among those that have caught my fancy--and which, I believe, are richly deserving of your attention--are the following:
The Sisters of Sinai: How Two Lady Adventurers Discovered the Hidden Gospels,
by Janet Soskice; New York, Alfred A. Knopf, 316 pages, $27.95.


This meticulously researched effort takes what for decades has been an intriguing footnote in the history of textual serendipity, and gives it the full examination it so richly deserves. Janet Soskice, a professor in philosophical theology at Cambridge University, tells the story of Agnes and Margaret Smith, identical twin sisters from Scotland, and their discovery in 1892 at St. Catherine's Monastery in Egypt of what was then the earliest known copy of the Gospels--it was a palimpsest that had escaped earlier detection--and how against all accepted convention for two women in Victorian times without university degrees, translated the document from Syriac into English, and secured for themselves a place in the history of biblical scholarship. The story of their spirited adventure on camelback to Mount Sinai where the ancient Greek Orthodox monastery is located makes for an exciting adventure, which Soskice accomplishes with style and aplomb. I am reminded, in this effort, of Simon Winchester's
The Professor and the Madman
, in which a theretofore ignored interlude in literary history (in that instance an institutionalized killer's manifold contributions to the Oxford English Dictionary), became a breakthrough bestseller. All in all, this is a welcome addition to the books-about-books bookshelf.
The F Word
, edited by Jesse Sheidlower, foreword by Lewis Black; New York, Oxford University Press, 270 pages, $16.95.


This release is a real challenge to write about in a public forum, but I'm going to give it my best shot because I rather like it, number one, and because the word in question--no ambiguity at all, by the way, about which word we are talking about--is an integral part of our language, and one of the very few I know of that works variously as a noun, verb, adverb, and adjective. (Feel free, please, to use your imagination.) That a compilation like this should come from such a distinguished publishing house as Oxford University Press gives me all the cover I need; that it should now be in its third revised edition, moreover, makes it all the more irresistible. So what, you might ask, is there to learn from this compendium? The word's etymology, for starters--no, it's not an acronym, it's far to old a coinage for that, with roots going back to the fifteenth century, Germany being the likely origin, though the precise progenitor is vague at best. That master wordsmith of all time, William Shakespeare, never used it--the word was decidedly vulgar, even then--though there are numerous allusions and puns in the canon that leave no doubt about what the old rascal had in mind. All in all, this is a scholarly work, though unquestionably with a light tough, and includes dozens of definitions presented in traditional OED style, with illustrative quotations drawn from myriad published sources. Jesse Sheildlower's introductory essay is a superb overview of this truly phenomenal word.
Darwin's Armada: Four Voyages and the Battle for the Theory of Evolution,
by Iain McCalman. New York, W. W. Norton, 423 pages, $29.95.
This has been the bicentennial year of Charles Darwin's birth, an occasion that has brought forth numerous books, a few of which I have noticed in earlier postings. This one, a later release, should not be lost in the deluge. Iain McCalman, a professor at the University of Sydney in Australia, and a past president of the Australian Academy of the Humanities, has written an energetic, lively account of evolution that casts a wider net, as it were, and takes in the contributions of Darwin's principal champions, the botanist Joseph Hooker, the the biologist, Thomas Huxley, and the zoologist Alfred Russel Wallace, whose support in the early going was crucial to the reception of his monumental work. McCalman begins with a most engaging account of Darwin's voyage on the
Beagle,
and describes in highly accessible prose the intellectual process that led to formulation of his theory. Some excellent illustrations are included.
Raymond Carver: Collected Stories
, edited by Maureen Carroll. New York, The Library of America, 960 pages, $40.
Every time I think I have exhausted my inventory of superlatives when it comes to the Library of America and what this essential publishing initiative means to our shared culture, a new release comes along that forces me to dig deeper and come up with another. I admit, I am bragging a bit here--but I have every book issued in this series going back to when it started in 1982, close to a150 of them, all kept together in their own book case. It's both a collection for me, and an indispensable resource that I turn to on a regular basis. This latest effort gathers all of Raymond Carver's published stories--"Will You Please Be Quiet, Please", "What We Talk About When We Talk About Love," and "Cathedral" among them--along with many of his early sketches, and pieces that were discovered after his death in 1985. A thorough chronology of Carver's life and accomplishments--more like a mini-biography--is included in one of several appendices. Like all the others from LOA, this one's a keeper.