Kelmscott Chaucer Headlines PBA Galleries Auction on June 2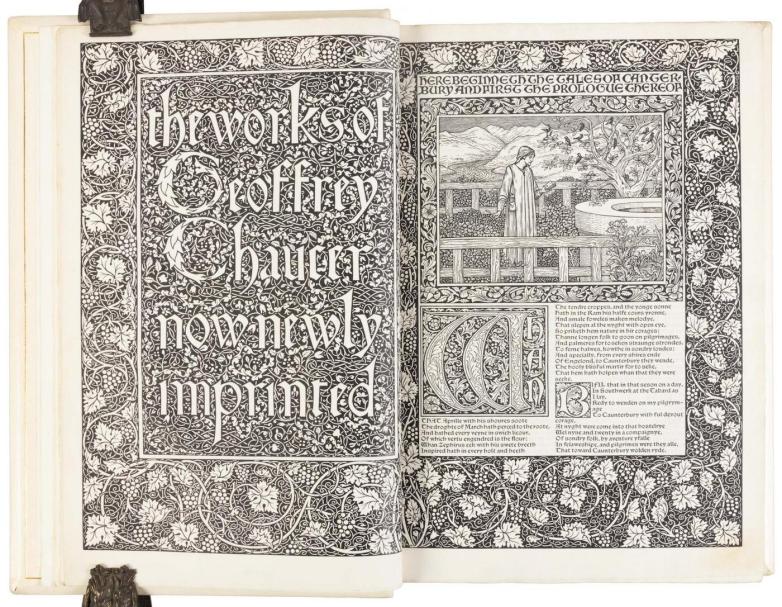 Courtesy of PBA Galleries
Berkeley, CA – PBA Galleries announces an auction of Rare Books & Manuscripts on June 2nd, 2022. The sale comprises a selection of over 200 lots of rare and significant books, with manuscript material, dating from the fourteenth through twentieth centuries.
 
Included are early theological treatises, religious tracts, and printed Bibles; scientific studies and revelations; fine printings from notable private presses; striking color plate books; monumental histories; literary landmarks; philosophy, alchemy, travel, oratory, poetry, Egyptology, medicine, and much more.
 
One of the major lots that will be offered for sale is a work considered one of the great books of the world: the magnificent Kelmscott Press printing of The Works of Geoffrey Chaucer. With woodcut illustrations after Sir Edward Burne-Jones, it is one of 425 copies on paper printed by William Morris, the masterwork from the press. It represents a marvelous example of the Arts and Crafts Movement. According to Gordon N. Ray in The Illustrator and the Book in England, "Its splendor...can hardly be matched among the books of the time". This is the John Whiting Friel copy, with his bookplate on the front pastedown. (Estimate: $70,000-$100,000).
 
Another great copy included in the sale is Edward Halle's Chronicles from 1550, The Union of the two noble and illustre famelies of Lancastre & Yorke. This rare fourth edition was suppressed in 1555 by an act of Parliament which resulted in the destruction of the majority of the print run. Penned by Edward Halle (c.1498-1547), the Chronicles are of special interest to Shakespearean scholars as one of the major sources of Shakespeare's historical plays, especially Richard III, and the account of the Battle of Castillon in Henry VI. (Estimate: $10,000-$15,000).
 
Among other magnificent books, the Golden Cockerel Press printing of The Four Gospels, with 65 wood-engraved illustrations by Eric Gill, will be offered. Published in an edition of 500 copies, it is a consummate blending of beautiful typography and superb illustration, which many consider the most beautiful printing of the New Testament in English. (Estimate: $15,000-$25,000).
 
Other sale highlights include The history of the valorous and vvitty-knight-errant, Don-Quixote, 1652, the second edition in English of Cervantes' Don Quixote, the Thomas Shelton translation. (Estimate: $7,000-$10,000). Also present in the sale is the rare first issue of the Philosophical Transactions [of the Royal Society], 1665, the first scientific journal ever issued, edited and published by the Royal Society's first secretary Henry Oldenburg. (Estimate: $4,000-$6,000).