Jane Austen's Virtual Birthday Party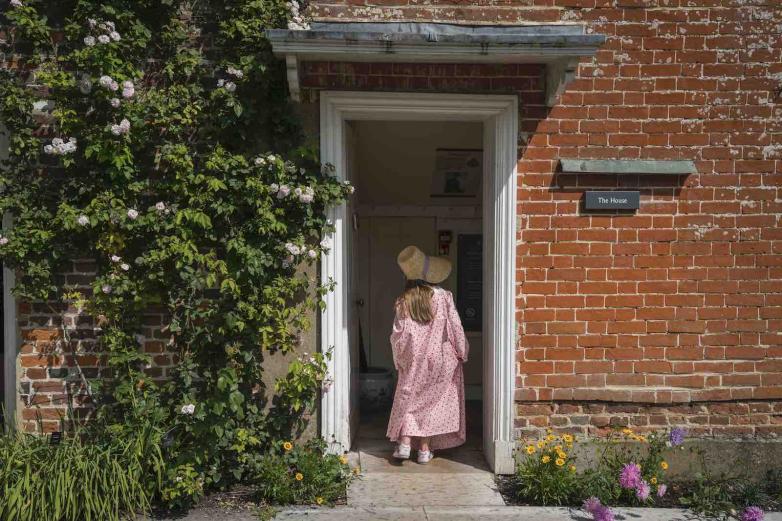 Rob Stothard for Jane Austen's House
Jane Austen was born on Saturday December 16, 1775 – a bitterly cold winter's night, 247 years ago. Join us online for a fabulous birthday celebration that you can enjoy from home - wherever you are in the world!
Our virtual birthday party has quickly become a much-loved annual tradition! This year you can again join us online, along with fans from across the globe, for a brilliant birthday celebration.
Party guests will be treated to fabulous music, fascinating talks, beautiful readings and all sorts of fun and games in the spirit of Jane Austen and her family. Featuring some very special guests and lots of audience interaction!
Regency attire strongly encouraged!
We are delighted to announce that this year's party will be headlined by Professor John Mullan, who will kick off our celebrations in fine style. John is the Lord Northcliffe Chair of Modern English Literature at UCL and a specialist in Jane Austen (amongst much else!). His book What Matters in Jane Austen? is a defining text in Austen studies; he has also edited Sense and Sensibility and Emma for Oxford World's Classics.
We'll also be joined by Dr Serena Dyer and our Reimagine Residents Jordan Mitchell-King and Laura Klein. Other guests to be announced!
Details:
Date: Friday 16 December
Time: 8pm – 9pm (GMT)
Location: This event will take place online. Join in from the comfort of your own home!
Tickets: £10
 
This event will take place on Zoom. Please provide a valid email address, as you will be emailed a link to join the party in the run up to the event.
Please buy one ticket for each person attending.  All proceeds go towards the upkeep of the Museum. When purchasing your ticket, you will see an optional donation to Jane's Fund, a  fund set up to help restore and protect Jane Austen's precious home. This donation is entirely optional but we hugely appreciate any support we receive. Thank you!
This event will be recorded for ticket holders to watch again later. The recording will be available for up to three months.
This is a birthday party so it's a great excuse to get dressed up… Gowns and bonnets at the ready!