Incline Press Publishes Gifts of the Magi by Jamie McKendrick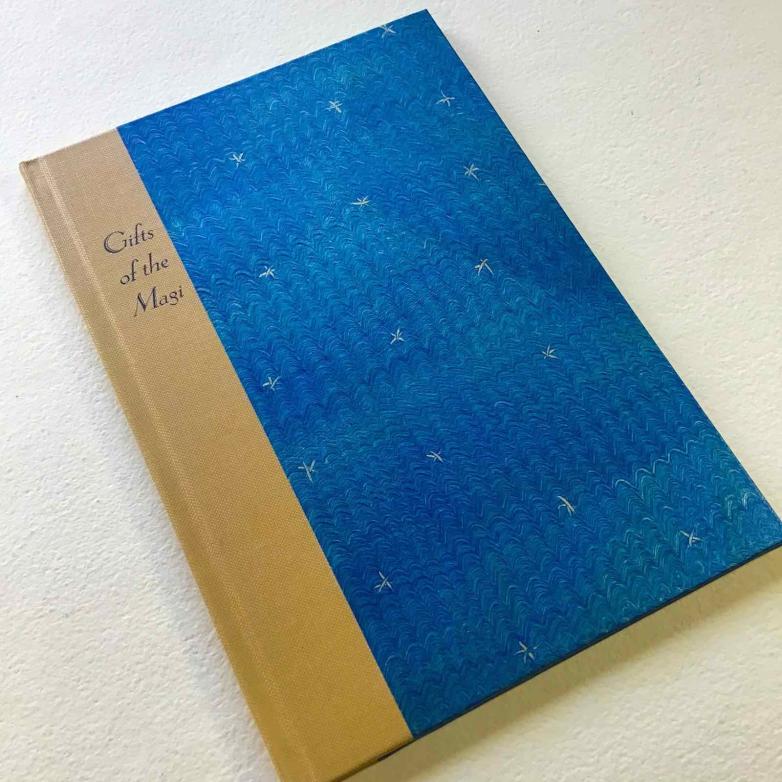 Incline Press
Incline Press has launched Gifts of the Magi, a collection of new poems by Jamie McKendrick. Winner of numerous national and international writing prizes, this is their second collaboration (following the tri-lingual chapbook, The Hunters, in 2015) as they hope to mark the approaching season suitably.
This new collection plays with traditional ideas concerning wise men and rich gifts, the price of wisdom and the ambiguity of gifts, for both the giver and receiver. Myrrh, the gift brought by Balthazar, for example, is associated in the Bible both with the anointing of kings and with death. The poems delve into the contemporary - as in a lockdown binge-watched TV series about Australian gold-diggers - as well as the biblical and the classical.
The book is printed on some of the last available Zerkall paper, hand set in Baskerville types and Rudolf Koch's Locarno italic for titling. The hardback book is hand bound and wrapped in gold and blue paste paper made for the edition of 130, with 15 sets available to binders.
Incline Press is one of the last few surviving private press printers in the UK using entirely letterpress and metal type crafts.