Getty Research Institute Acquires Major Collection of Indian and South Asian Photographs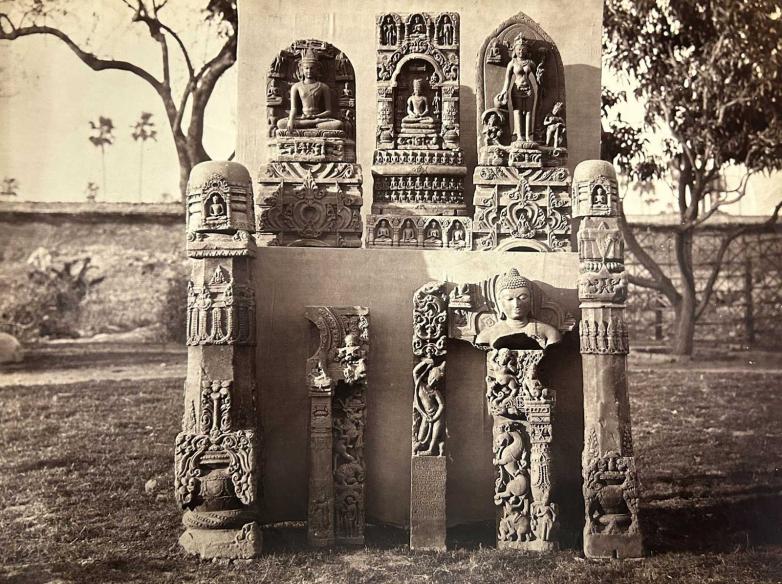 Getty Research Institute
The Getty Research Institute has acquired a collection of Indian and South Asian photographs from Ken and Jenny Jacobson.
Numbering approximately 4,625 images from the 19th and early-20th centuries, the collection documents the people, social customs, religious practices, architecture, and landscape of the subcontinent during the princely state era under the British Raj, which ended with Indian independence in 1947.
"Created during the European domination of the subcontinent and often through a colonial lens, this remarkable group of photographs contains copious research material that will support the study of South Asian culture and enable critical examination of this complex historical period," says Mary Miller, director of the Getty Research Institute. "The Jacobson collection stands as a unique and foremost resource for research and teaching that is further heightened when combined with the Getty Research Institute's holdings."
As dealers and knowledgeable collectors, the Jacobsons assembled this unique collection over five decades from 285 sources. It mirrors the history of the medium as practiced on the subcontinent with a full range of processes from daguerreotype to  photochrome.
Despite the general rarity of photographs by local practitioners in many American or European collections, the Jacbosons collection includes the work of 61 Indian photographers, in addition to the work of British, French, German, Italian, Zanzibari, Chinese, and American photographers. Among the 235 photographers represented in the collection, the majority are not held by other American institutions.
"The collection's sheer breadth and scope presents multiple and intersecting avenues for study: besides providing a critical mass of new material for re-examining the current history of photography in South Asia, there is an abundance of visual documents which would serve as primary sources for scholars investigating South Asian history and culture," remarked Frances Terpak, Senior Curator of Photographs at the Getty Research Institute.
Overall, the Jacobson collection reflects the political and social climate of the princely states and how they functioned under imperial British rule. One prime example is Miss Armitage's unique album of nearly 400 photographs documenting her trip to India and Burma centered around a coronation event held by the British Raj, the 1911 Delhi Durbar.
The collection will be cataloged over the course of a number of years and made available to researchers at the Getty Research Institute.