First Editions of English Classics at Bonhams on April 26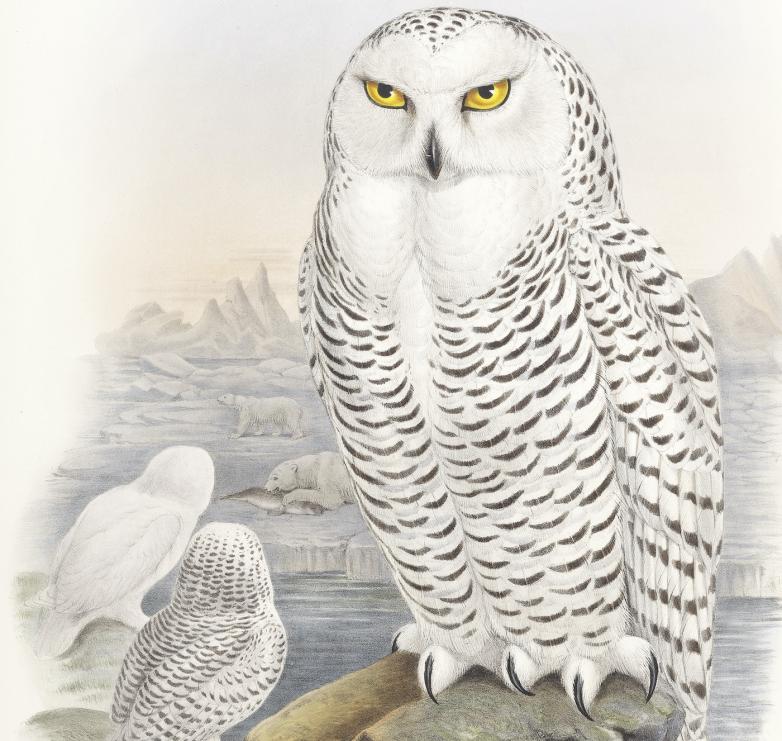 Courtesy of Bonhams
London – If you set out to build a library of classic works of English literature, the novels of Charles Dickens would probably be high on the list. That at least was the view of Jeremy and Penny Martin whose wonderful collection of first editions, boasting works by Isaak Walton, Thomas Hardy and Joseph Conrad as well as practically the whole of Dickens' output, has been more than 20 years in the making. Now the Library of Jeremy and Penny Martin arrives at Bonhams in London where it will be offered for sale on Tuesday 26 April. The sale is led by a first edition of Dickens' American Notes for General Circulation inscribed on 19 October 1842, the day after publication, to the pre-eminent historian and thinker of the 19th century, Thomas Carlyle. Estimate: £40,000-60,000.
Carlyle and Dickens were friends and mutual admirers. Dickens dedicated Hard Times (1854) to Carlyle and drew on the latter's masterpiece The French Revolution: A History (1837) as inspiration for his 1859 novel A Tale of Two Cities.
Other Dickens first editions include:
    •    Bleak House with an inscribed dedication to his close friend Mark Lemon. Like Dickens, Mark Lemon who founded and edited the long running humorous magazine Punch, was a founding member of the Guild of Literature and Art formed in 1851 to assist impoverished authors and artists. Other founding members included Bulwer Lytton, Wilkie Collins and John Tenniel. In 1853, Dickens gave each of them a copy of the first edition of Bleak House to appear in book form with the inscribed dedication "as a remembrance of our friendly union to my companions in the Guild of Literature and Art." Estimate £40,000-60,000.
    •    Great Expectations (1861) estimate: £25,000-35,000; Sketches by Boz (1839) inscribed to the English librarian and antiquary William Upcott estimate: £20,000-30,000; Barnaby Rudge (1841) inscribed to Mrs (Elizabeth) Smithson on New Year's Day 1842 estimate: £15,000-25,000 and The Old Curiosity Shop (1841) inscribed to the author and poet Thomas Bardel Brindley, estimate: £15,000-25,000.
 
Bonhams Head of Books and Manuscripts, Matthew Haley, said: "This is a wonderful library full of classic treasured English language writers. Jeremy and Penny insisted on the best and paid great attention to provenance, in many cases being sure to buy at the sales of landmark private collections. Their great enthusiasm for the works of Charles Dickens, in particular, shines through and they have tracked down some exciting association copies, none more so than the copy of American Notes for General Circulation inscribed for Thomas Carlyle – from one giant of the 19th century to another."
 
Among other notable books are:
    •    First Edition of The Birds of Great Britain, by John Gould published between 1862-1873 in five volumes. Estimate: £30,000-50,000.
    •    First edition of the most famous work of angling literature Isaak Walton's The Compleat Angler of 1653. This copy's previous distinguished owners included Lord Rosebery Liberal Prime Minister from 1894-5 who left it in his will to his son-in-law the Marquess of Crewe.  Estimate: £25,000-35,000.
    •    First edition of Gulliver's Travels by Jonathan Swift, published in four volumes in 1726. The must-read novel of its day was an unsparing satirical work that ridiculed Swift's many bêtes noires and dealt a sideswipe at the contemporary fashion for travel writing. Gulliver's Travels was an overnight success and has never lacked for readers since. A pillar of English literature, its withering dissection of human folly still carries a satirical punch centuries later. Estimate: £25,000-35,000.
    •    First editions of all the major works by Thomas Hardy including Under the Greenwood Tree (1872), Far from the Madding Crowd (1874) and Tess of the d'Urbervilles (1891). Each volume is estimated at £10,000-15,000. For Jeremy and Penny, Hardy was another favourite writer. Their collection is particularly strong in Hardy's early works – he produced a novel a year between 1871 and 1874 – and also features a rare first edition of Desperate Remedies, estimate: £8,000-12,000.
    •    First editions of the novels of Joseph Conrad including two which throw light on his relationship with the English novelist and playwright John Galsworthy. Typhoon (1903) is inscribed 'To J Galsworthy most affectionately from Jph Conrad' The copy of Victory (1915) that Conrad sent the same year to Galsworthy and his wife was inscribed 'To dear Jack and Ada with love from J Conrad". The copies are estimated at £5,000-7,000 each.