Durham University Launches Inaugural International Bookbinding Competition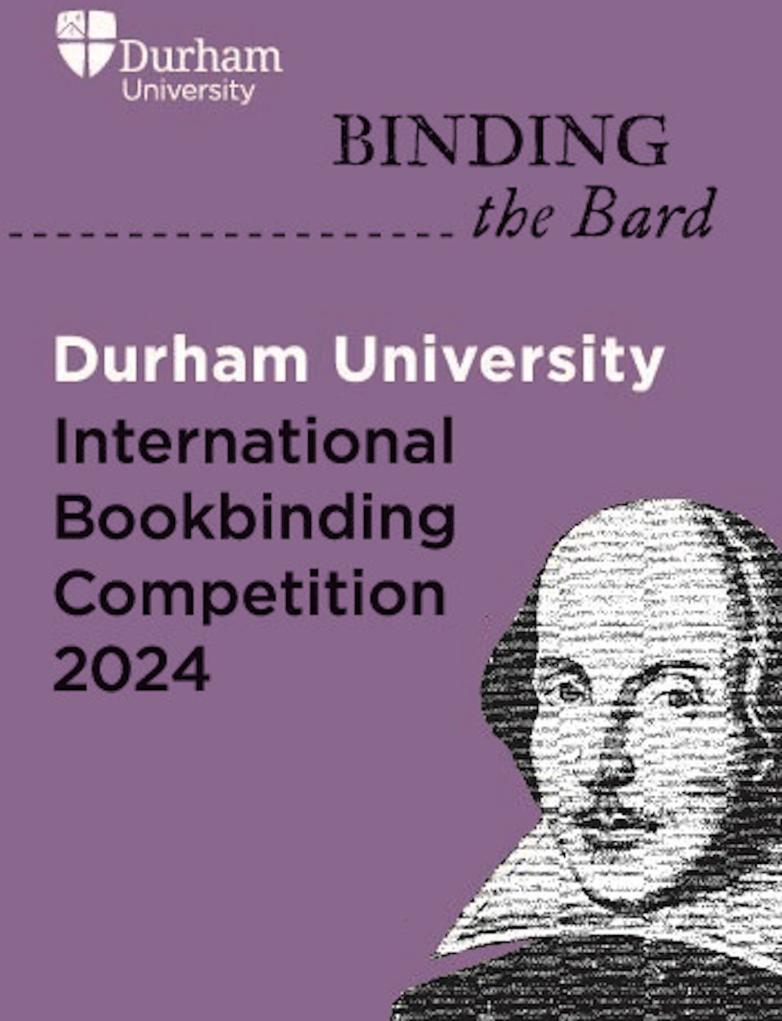 Cosins Library/Durham University
Durham University is celebrating the 400th anniversary of the printing of William Shakespeare's First Folio by launching a major new blind-juried bookbinding competition inspired by the Durham First Folio. 
As part of Binding the Bard: International Bookbinding Competition 2024 cash prizes will be awarded and the first prize will also win a £5,000 commission to bind a facsimile copy of the First Folio.
Binders are asked to digitally submit an image depicting their proposed design for the First Folio Facsimile binding alongside a completed binding of a text block of their choice, and an artist's statement about the technical and creative process. This completed binding will be an exemplar of the binder's craft skills and demonstrate how their creativity is realised in a completed design binding. 
The winning binder will win a £3,000 cash prize, and be sent a facsimile edition of the First Folio in sheets to be bound in their proposed design for accessioning into the Palace Green Library's rare book collection. A prize of £2,000 will be made to second place, and £1,000 for third place. A Newcomer award of £500 will also be presented, and a popular vote aside from the Judging Panel's decisions is worth £250.
For the completed binding, binders must source their own text block and are free to select a work that has connection to William Shakespeare, the production of the First Folio, or a thematic link to the story of the Durham First Folio. More details about how to enter are here.
Most First Folios have a long and rich history of changing hands, making Durham University's copy unique for its longtime presence in the collection of Bishop John Cosin, who bought it around its publication date and retained it in his library which then passed into Durham University's custodianship and remains in situ today. 
Margins only lightly marked or annotated by early readers, Durham's First Folio was simply one book among Cosin's thousands until 1845, when it was selected for rebinding. This was a rare choice for books in the Cosin Library, which largely remain in their 17th century bindings. It was on exhibition in 1998 when it was stolen, recovered in 2008, and now housed in a custom box and stored in a secure and environmentally controlled space. 
The deadline to register interest is 1 February 1, 2024, with completed entry form and fee by April 1, 2024, and final submissions no later than August 30, 2024.