Christie's to Offer Prints from the Collection of Larry Saphire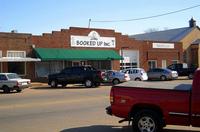 New York - On 18th April Christie's will hold an intriguing auction entitled The Arrogant Eye: Prints from The Collection of The Late Larry Saphire as part of our Prints & Multiples auction. The collection includes over 150 works on paper by modern masters such as Picasso, Braque, Miro, Matisse, Dali, Chagall, Léger, Ernst, Giacometti, Matta, and Masson. Larry Saphire is best known for being the author of the catalogue raisonnes of the prints of Fernand Leger and Andre Masson, compiled whilst running the Blue Moon Gallery in New York. Larry was a Renaissance man and the quintessential collector-dealer. His extensive knowledge of the print medium meant he could spot a diamond in the rough and acquire art that he loved. His wife Tricia Saphire observed that "[Larry's] cordiality, his avuncular camaraderie, his intellect, mantled his acquisitive passion. If it was good, or rare he wanted to own it. The nominal properties that endow art with value, its signature, its provenance, the arcana that fascinate galleries…were a sideline to his appraisal."
Prints from the Saphire collection will be on public view to in Christie's Rockefeller galleries from 13 - 17 April. In addition, works on paper from his collection will be sold in the Impressionist & Modern Works on Paper sale on 14 May and in the Picasso Ceramics online auction.
Richard Lloyd, International Head of Prints & Multiples: "It is highly likely that any enthusiast of twentieth century prints and drawings active over the last few decades will have encountered Larry Saphire - either in person or by benefiting from the expertise contained in his monographs on Leger and Masson. Larry's knowledge and passion made him a formidable operator in the saleroom and a considerable resource of information. The depth and breadth of his interests was a rare thing indeed. His passing may mark the end of an era."
Highlights from the collection include Tête de jeune fille, an etching from 1924 by Salvador Dalí that is thought to be the only surviving example ($30-50,000), a plate from Joan Miró's Série noire et rouge, an etching in red from 1938 ($20-30,000) and a hand colored work by Roberto Matta Par la bait-naître ($2-3,000). Two highlights from the collection that will be offered in May are Fernand Léger's Femme à la feuille ($18-25,000) and André Masson's Le Philosophe ($15-20,000).