Books and Their Friends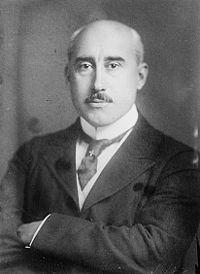 I had the pleasure this past week of visiting Texas A&M University in College Station, Texas, and speaking at ceremonies held in Cushing Library marking the acquisition of the university's
four millionth book,
an auspicious event for a dynamic program that for the past ten years has been embarked on a remarkable program of establishing itself as one of the outstanding research centers in the United States.
Because a noteworthy event such as this demands a fabulous book, the title acquired for the occasion was an exceedingly rare copy of the 1617 Barcelona edition of "Don Quixote." Part one of the world's most consequential work of fiction had been published separately, in 1605, part two in 1615; this edition marked the first time the two parts had been issued together, and appeared in print just a year after Cervantes's death. To give you an idea of just how scarce this edition is, it is the only perfect copy held in any North American library, making it more scarce, in fact, than the Gutenberg Bible, with copies in twelve American institutions. At Texas A&M, it joins a collection of one thousand other editions of "Don Quixote," along with a substantial archive of
digital images
, and contributes mightily to the mission of the university's
Cervantes Project
, which has received support from the National Science Foundation and the National Endowment for the Humanities.
The four millionth book ceremony was part of a double celebration, the other being the tenth anniversary of the reopening of the
Cushing Library
as repository of the university's rare books and special collections, and to showcase, with a splendid exhibition and a terrific catalog, both called "A Decade of Promise," the new acquisitions that have been made over that period. I plan to write at length about the arrival of Texas A&M as a major player in the world of rare books in a forthcoming Fine Books & Collections column, but I do wish to note here the essential role of the Friend--with a capital 'F', as I said in my remarks--in this process.
Making this milestone possible was Sara and John Lindsey, A&M Class of 1944, who purchased the book for the university; they also purchased for the library the two-and-a-half millionth book, a Kelmlscott Chaucer of 1896, and the three millionth book, a first issue, 1855, of Walt Whitman's "Leaves of Grass," and contributed to the purchase of the one millionth and two millionth volumes as well.
Libraries require a lot of elements to achieve greatness, not least among them administrators with foresight and librarians with vision, but never, to my knowledge, have they been able to accomplish anything of substance without the help of their friends--excuse me, their Friends--and that applies at every level of participation. Those with modest means--but eager all the same to help preserve our literary patrimony--can participate in other ways, such as the
Adopt-a-Book
program sponsored by the American Antiquarian Society in Worcester, Mass. It's all for a great cause.