Austen First Editions, Illustrated Voyages and Travels, Audubon Presentation Copy: Auction Preview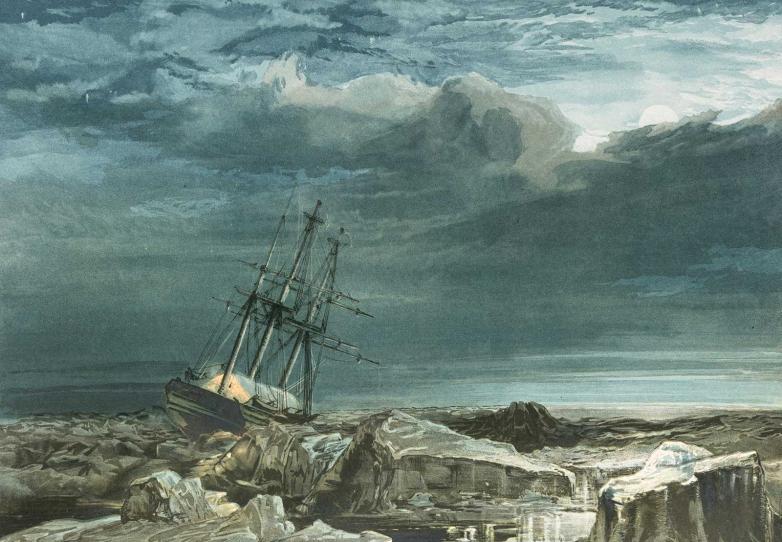 Courtesy of Hindman Auctions
Another good range of sales to watch this week:
The New England Book Auctions sale of Fine Books & Ephemera ends on Tuesday, May 9. The 207 lots include the usual very wide range of material.
At Dominic Winter Auctioneers on Wednesday, May 10, Printed Books, Maps & Atlases: The Brian (Kala Singh) & Nirmal Russell Library of British India, in 485 lots. The rare 1854 volume Original Sketches in the Punjaub, by "A Lady," is expected to lead the sale at £5,000–8,000. John Edward Gray's Gleanings from the Menagerie and Aviary at Knowsley Hall: Hoofed Quadrupeds (1854), documenting the animals in the private zoo of the Earl of Derby, is expected to fetch £2,500–3,500. William Camden's Britain (1637) is estimated at £2,000–3,000.
Forum Auctions sells Books and Works on Paper on Thursday, May 11, in 220 lots. A 1958 wall map of the Arabian Peninsula rates the top estimate at £2,000–3,000. A large-paper, colored copy of William Beresford's Voyage Round the World (1789) is estimated at £1,500–2,000. Much more of interest to the collector of voyages and travels in this one, too.
At Hindman on Thursday, 410 lots Fine Printed Books & Manuscripts, including Americana. An inscribed presentation copy of the first octavo edition of Audubon's Birds of America (1840–1844), to Lydia E.E. Greene of Boston, is expected to sell for $40,000–60,000. A first edition of Jane Austen's Pride and Prejudice (1813) is expected to sell for $25,000–35,000, and a first edition of Sense and Sensibility (1811) could fetch $20,000–30,000. A rare complete set of Samuel Gurney Cresswell's A series of eight sketches in colour (together with a chart of the route), by Lieut. S. Gurney Cresswell, of the voyage of H.M.S. Investigator (Captain M'Clure), during the discovery of the North-west passage (1854) is estimated at $15,000–25,000. Much more here on Arctic and Antarctic expeditions as well.
Doyle sells Rare Books, Autographs & Maps on Thursday, in 332 lots. A first edition of Darwin's Origin (1859), once owned by collector and Darwin great-grandson Quentin Keynes is estimated at $150,000–250,000, and a 1613 edition of Samuel de Champlain's Les voyages du sieur de Champlain xaintongeois could sell for $100,000–150,000. A copy of the 1875 expanded edition of George Catlin's North American Indian Portfolio is expected to fetch $40,000–60,000.