Potter & Potter Auctions' November Sale to Feature Important Century-Spanning Posters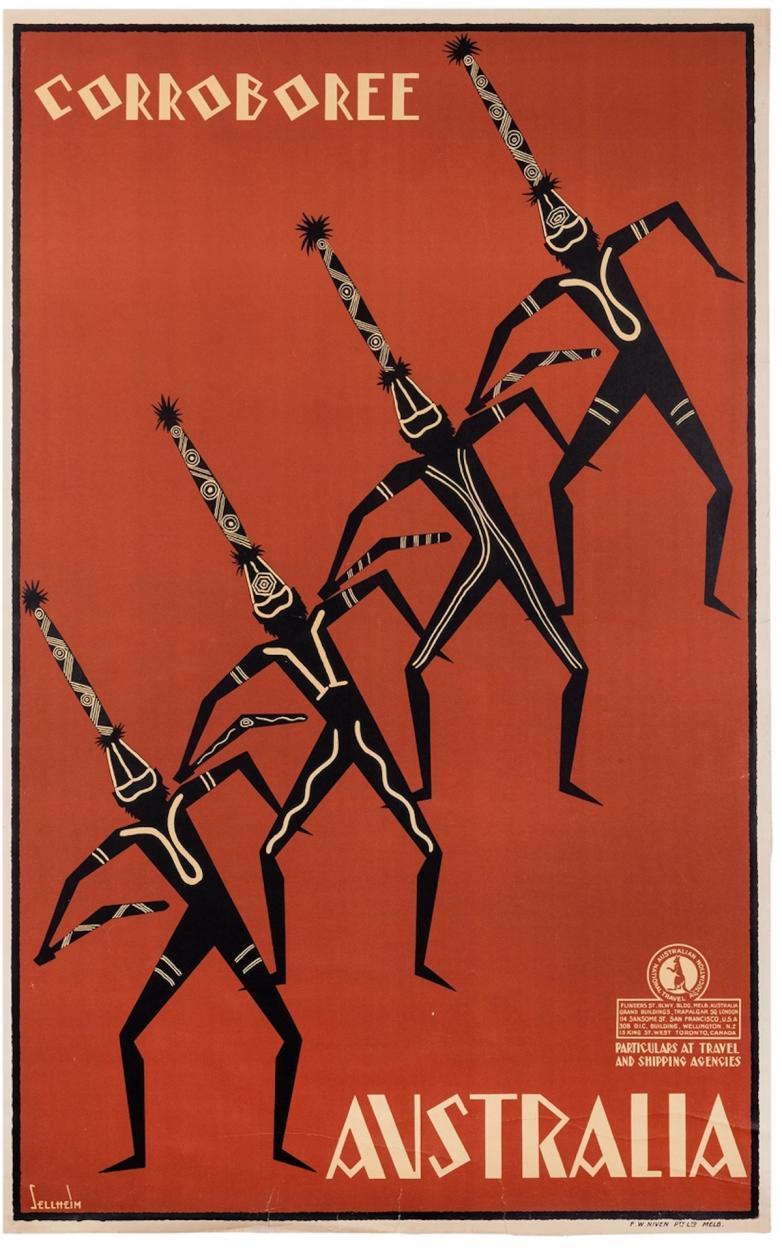 Courtesy of Potter & Potter
Chicago — Potter & Potter Auctions is pleased to announce their nearly 800 lot Vintage Posters, Prints & Works on Paper Sale to be held on Saturday, November 14th starting at 10am CST. Given current public health regulations, the event will be held entirely online and live streamed from the company's gallery. All bidding will take place through the company's website at www.potterauctions.com. Phone and absentee bids are also welcome. All items are available for in-person preview now, by appointment only.
Premier, mid-20th century posters for iconic domestic locations and events take several of the top slots in this can't miss mid-fall event.
•    Lot #279, a handsome poster illustrated with a bird's eye view of NYC's Rockefeller Center for New York Central Lines is estimated at $4,000-8,000. This lithograph was rendered by artist Leslie Ragan (1897-1972) and produced in Long Island City, NY by Latham Litho. & Ptg. in 1936.
•    Lot #191, a mid-1960s David Klein (1918-2005) New York World's Fair/Fly TWA Jets poster is estimated at $1,500-2,500. This is one of the rarest New York World's Fair posters, and is decorated with with fireworks and the fair's giant globe on a bright orange background.
•    Lot #241, a 1945 poster for Monterey, CA by Jo Mora (1876–1947), is estimated at $1,000-1,500.  This map of California comes to life and tempts visitors with numerous colorful illustrations.
Posters promoting destinations across Europe, Russia, and the Far East add a touch of foreign intrigue to this sale.
•    Lot #220, a color lithograph London Underground poster printed by Waterlow & Sons in 1934 is estimated at $2,500-3,500. It is illustrated by Sybil Andrews (1898-1992); from 1925 to 1935, Andrews designed nine posters for the London Underground, working under the pseudonym of Andrew Power as "a tribute to Cyril Power, with whom she shared a studio and collaborated at the time."
•    Lot #295, a colorful stone lithograph depicting an Aboriginal dance ceremony by Gert Sellheim (1901–1970), is estimated at $1,000-1,500. Designed for Corroboree/Australia and printed in Melbourne by F.W. Niven in 1934, this premier example is one of the first to focus on the continent's indigenous culture and history.
•    Lot #161, a stunning lithograph for Soviet Armenia by Sergey Igumnov (1900–1942), is estimated at $1,000-2,000. Produced in 1935 in the USSR by Intourist, this poster touts the Soviet's engineering skills and advanced modern machinery of the period.
Posters promoting entertainers, venues, and films take a starring role in this sale as well.
•    Lot #681, a large, one sheet style "Y" broadside for Warner Brothers' Rebel Without a Cause is estimated at $800-1,200. This 1955 classic featured James Dean and Natalie Wood in the lead roles.
•    Lot #668, a set of 8 lobby cards for United Artists' From Russia With Love is estimated at $600-800. This film from 1964 was the second in the James Bond franchise.
•    Lot #675, a silk screened movie poster for RKO's King Kong, is estimated at $600-800. This groundbreaking thriller starred Fay Wray, Bruce Cabot, and Robert Armstrong who are featured on this broadside.
This sale offers a strong selection of posters promoting consumer products - including beverage, apparel, and automobile examples - with many representing legacy and still popular brands.
•    Lot #430, a c. 1908 lithograph for La Raphaelle Bonal liqueur, is estimated at $1,400-1,800. It was published in Paris and depicts the beverage being dropped from an airplane and a laughing moon.
•    Lot #397, a pre-WWII large German Coca–Cola two sheet advertisement poster, is estimated at $1,200-1,500. It is illustrated with a young man drinking from a cooler full of bottled Coke.  
•    Lot #270, a c. 1933/34 color lithograph poster advertising the French oil brand of Antar is estimated at $1,500-2,500. It was published in France by Vox and features a cherry red racecar zooming through the cliffsides of Monte Carlo.
Important works, prints, and drawings from some of the 20th century's most recognized artists make a strong showing in this auction.
•    Lot #624, Red Grooms' (American, b. 1937) Moon Under Miami/Twenty Dollars watercolor gouache on heavy card stock from 1995, is estimated at $2,000-3,000/ This framed and archivally mounted work was signed by both Grooms and playwright John Guare for their collaboration on the play that premiered at the Remains Theatre in Chicago.  
•    Lot #563, Marc Chagall's (1887-1985) color litho Springtime in the Meadow, from Daphnis and Chloe, is estimated at $2,000-3,000. This work is from an edition of 250, is set in a gilt wooden frame with linen matting, and bears a gallery label of Phillip E. Freed to its verso.
•    Lot #603, a set of three color lithographs with pochoir by Joan Miró (1893–1983) is estimated at $1,500-2,500. The mid-century trio are printed on wove paper, unsigned, and measure 13"x 40" each.
•    Lot #562, a drypoint etching by Mary Stevenson Cassatt (1844-1926), is estimated at $500-750. This work from 1908 is titled Antoine Holding Her Child and is matted and framed.
This signature sales event rounds out with wall to wall selections of historical, cause-related, and propaganda posters, as well as other exciting ephemera.
•    Lot #489, a Give/United Jewish Appeal photographic lithograph from the 1940s is estimated at $800-1,200. It was published in New York by Amalgamated Lithographers of America and features a forlorn, barefoot child against a gritty, ghetto background.
•    Lot #522, a 1942 propaganda poster by Jean Carlu (1900–1997) depicting a gauntlet clad hand applying a torque to a bolt signaling Americans to mobilize and end the war, is estimated at $1,500-2,500. Produced in Washington DC by the U.S. Government Printing Office in 1942, this image is one of the most iconic of WWII.
•    Lot #766, a collection of 700+ Black Americana postcards housed in four full binders, is estimated at $1,500-2,500. This wonderfully curated collection includes images of babies and young children, watermelon eating, cotton picking, leather postcards, French advertisements, trade cards, servants, chicken thieves, and many others.
According to Gabe Fajuri, President at Potter & Potter Auctions, "This is our most diverse offering of vintage posters to date, and I'm excited at the prospect of bringing fine art in to the mix in this sale, too. If the recent results of our October auction are any indication, this should be another strong sale."