Nick's Picks for Summer Reading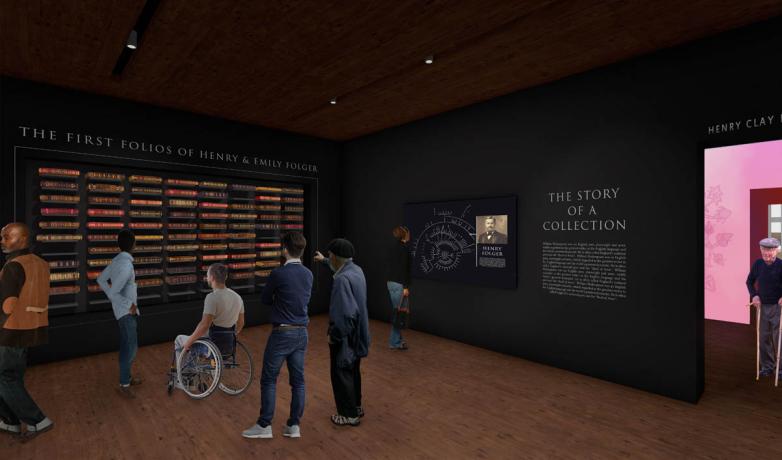 Folger Shakespeare Library
Greetings and Happy Independence Day from Sandwich, Mass., on Cape Cod Bay. I have ten books that I brough along with me, a few of them newly released, and which I will share herewith as worthy of your attention. I think also I will take this opportunity to express my idea of what constitutes summer reading, since we are very definitely in that mode.
So let the record show that yes, I most assuredy do like to be entertained--and in this respect I heartily recommend the new novels of Micahael Connelly 
("The Scarecrow")
and George Pelecanos
("The Way Home"),
which I devoured some weeks ago when they arrived from the publishers--and that I also have with me
"Rain Gods,"
the new
James Lee Burke
novel set aside as a treat for work well done. I also have a book in hand that I am reviewing for the Los Angeles Times, the title of which I will keep to myself until the piece is filed and published. (I can say, in any case, that it is work-related--it is a book about books--and that I am enjoying it enormously.)
As for summer reading?  Let's just say that I like a balance, fiction and nonfiction, light and heavy. But then again, I always like such a balance, regardless of what time of year it may be. And while each of the books that follow happens to be published by a university press, do not for a second assume by the titles or the subject matter that they are in any way inaccessible or overly arcane. Each one is impressively researched, thoughtfully conceived, and very well written. That there's a good measure of intellectual nourishment in each is a bonus, warm lazy weather notwithstanding.
Small Wonder: The Little Red Schoolhouse in History and Memory
, by Jonathan Zimmerman; New Haven, CT, Yale University Press, 233 pages, $26.


This latest installment in Yale's Icons of America Series (earlier releases have included penetrating considerations of such diverse subjects as Fred Astaire, Andy Warhol, the hamburger, and Wall Street), considers the role of the one-room schoolhouse in the shaping of American culture and where it stands in our collective memory. Jonathan Zimmerman, a professor of education and history at New York University, has culled a rich range of sources, oral histories, poetry, music, and movies among them, to trace the evolution of this mainstay in the American past. How important was the little red schoolhouse? "For the first two hundred years of European settlement in America," he writes, "the majority of people who attended school went to a one-room schoolhouse." And how has it been preserved in the American psyche?  "Whatever their political bent," he writes, "artists and writers imagined the little red schoolhouse as a sacred entity; whether  by communism or racism or simple stinginess, the one-room schoolhouse was pure and unspoiled."


Civilizations of Ancient Iraq, by Benjamin R. Foster and Karen Polinger Foster, Princeton, NJ, Princeton University Press, 297 pages, $26.95.
The land between the Tigris and Euphrates Rivers we know today as Iraq has been witness to more than seven thousand years of civilization that have been recorded in some fashion or another over that remarkable span, an extraordinary continuum of human history that is unmatched by any region of the world. Known as Iraq only since the time of the Muslim conquest of 637 AD, the area collectively referred to by scholars of ancient history as Mesopotamia--the land between the rivers--has been home variously to Sumerians, Babylonians, Amorites, Akkadians, Assyrians, Hitties, Kattities, and Sassanians, ruled by legendary leaders such as Hammurabi and Ashurbanipal. "This land saw the first towns and cities, the first states and empires," Benjamin and Karen Foster, married professors at Yale, write in this superb one-volume overview. "Here writing was invented, and with it the world's oldest poetry and the beginnings of mathematics, astronomy and the law. Here too are found pioneering achievements in pyrotechnology, as well as important innovations in art and architecture."
Grimoires: A Hisory of Magic Books,
by Owen Davies. New York, Oxford University Press, 368 pages, $29.95.
Here is a book about books that is filled with fascinating, scrupulously gathered information. Grimoires, we learn--and the word is new to me--are books of conjurations and charms. "They are repositories of knowledge that arm people against evil spirits and witches, heal their illnesses, fulfill their sexual desires, divine and alter their destiny, and much else besides," writes Owen Davies, a British academic and author previously of "The Haunted: A Social History of Ghosts, Murder, Magic, Madness," among other highly respected explorations of spirits and the conjuring arts. Here, he takes us from ancient Egypt through Kabbalah, medieval sorcery, the post-war Germanic occult phenomenon, up to and including charm books made and distributed in the United States. Among banned books, grimoires rank right up there with the most feared writings through history. Davies includes numerous illustrations; a really fine effort that will be of considerable interest to bibliophiles and collectors alike.
Punched -Card Systems and the Early Information Explosion 1880-1945,
by Lars Heide; Baltimore, Johns Hopkins University Press, 369 pages, $65.


I have to say that I really was excited about this book when I saw it announced in the Johns Hopkins spring catalog, and my keen anticipation has been rewarded. You think I'm nuts, right, all this excitement over a book about punched cards? Well, I'm serious. First of all, I love stuff like his, and second of all, I am writing a cultural history of paper and papermaking, and here, between the hard covers of one book, is a meticulously researched monograph about the very first application of computer science on a widespread, systemic level, and all of it relied on paper. Early punched cards helped to compile the U.S. census in 1890. When Franklin Roosevelt introduced Social Security in 1935, twenty-one million Americans were eligible for old-age pensions that were calculated and processed on massive punched-card registers. Vichy France used similar technologies in its attempt to mobilize against the Nazi threat, while the Germans developed their own procedures to assist in their war effort. Lars Heide's book will appeal to people in many disciplines, and provide food for thought for those out there who truly believe that we are headed for a "paperless society." My personal response to that is to quote the words of Jesse Shera, a noted historian of library history who several decades ago quipped that "the paperless society is about as plausible as the paperless bathroom."