Gutenberg Bible Leaf, Turing Material, Chatterton Letters: Auction Preview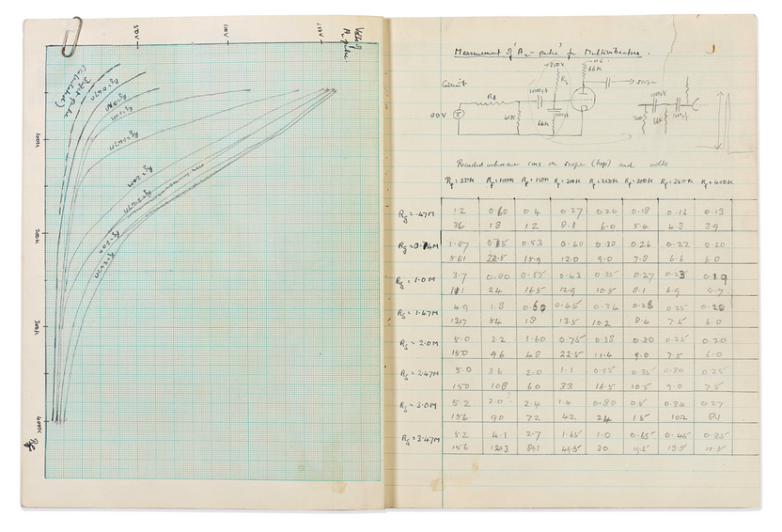 Image: Bonhams
Here are the sales I'll be watching this week.
At Bonhams London on Tuesday, November 14, 118 lots of Fine Books and Manuscripts, including a collection of material related to Alan Turing and Donald Bayley's work on the Delilah speech encryption system, which is estimated at £300,000–500,000. There is an extensive and really interesting essay about the background and importance of this material which I recommend highly. Also in the sale are ten books on mathematics and computing from Turing's library (£80,000–120,000). 
Two key lots came from the collection of Horace Walpole letters kept by the writer Mary Berry and bequeathed by her to Lady Maria Theresa Lewis in 1852: four letters from David Hume to Walpole about Hume's argument with Rousseau, and two letters from Thomas Chatterton to Walpole along with Walpole's unsent reply; both lots are estimated at £100,000–150,000. These letters are believed to be the last from the correspondence in private hands. 
The sale includes additional lots from the Berry/Lewis collections, as well as two volumes of visitors' books used by the future and former Edward VIII and Wallis Simpson from 1935 to 1970 (£20,000–30,000). Also on the block will be a number of lots from the collection of Frieda Hughes, the daughter of Sylvia Plath and Ted Hughes.
Dominic Winter Auctioneers sells 428 lots of Books, Maps & Prints on Wednesday, November 15. Pietro Carrera's 1617 Italian chess manual rates the top estimate at £5,000–8,000.
At ALDE on Wednesday, 140 lots of Beaux Livres Anciens, including a c.1518 Hardouyn printed book of hours (€10,000–12,000).
Ader sells 282 lots of Enluminures, Livres Anciens et Modernes on Thursday, November 16, including a late fifteenth-century French manuscript book of hours (€80,000–100,000).
At Freeman's on Thursday, 170 lots of Books and Manuscripts. Expected to lead the sale is a copy of Gabriel Wells' A Noble Fragment (1921), including a leaf from the Gutenberg Bible ($50,000–80,000); a first edition of Mark Twain's A Tramp Abroad (1880) from Twain's library and later in the Doheny collection ($15,000–25,000); and a first edition of John Locke's An Essay Concerning Human Understanding ($15,000–25,000).
PBA Galleries sells the Shawn Donnille Collection of Natural History – Rare Books & Manuscripts – Fine Press & Bohemian Club in 349 lots on Thursday. Two large lots of Bohemian Club material share the top estimate of $10,000–15,000: one lot comprises thirty-three file boxes of ephemera, and the other includes 102 file boxes of mailings for Bohemian Club events. At the same estimate range is a copy of George Edwards' Natural History of Birds and Gleanings of Natural History, complete in seven volumes. First editions of Thoreau's Walden and A Week on the Concord and Merrimack Rivers are each estimated at $6,000–9,000.