Antiquarian, Illustrated & Fine Press Books at PBA Galleries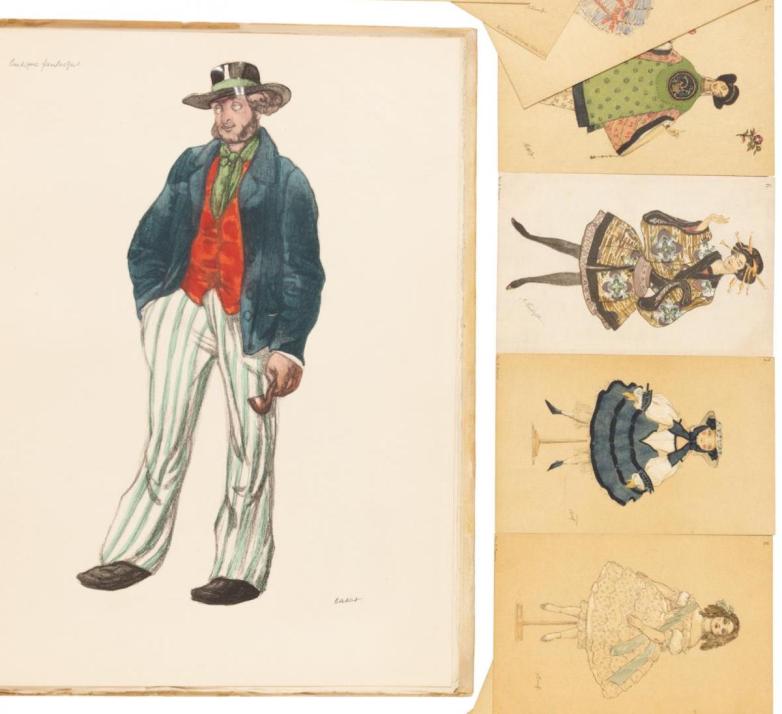 Courtesy of PBA Galleries
Berkeley, CA – PBA Galleries announces an auction of Antiquarian Books with Fine Press & Fine Bindings as well as Illustrated Books with Fore-Edge Paintings, on June 16th, 2022. The sale will offer over 450 lots featuring works of the fine press, finely bound books, and a large selection of fore-edge paintings; with scarce and antiquarian books, illustrated & children's books and lovely examples of graphic design.
Featured collections include a selection of fine press works by Victor Hammer, books and manuscripts from Steven and Meryl Chayt's Kenmore Press, signed posters by David Lance Goines, works from the golden age of illustration, a sampling of Art Deco illustration including original art and pochoir, and much more. Featured individual lots span the centuries, from John Webster's The Displaying of Supposed Witchcraft, to a naughty nun fore-edge painting on the poems of Robbie Burns, to cooking in the British Raj, to kicking out the jams with the MC5 at Detroit's Grande Ballroom.
As mentioned earlier, major lots include The Displaying of Supposed Witchcraft: wherein is affirmed that there are many sorts of deceivers and impostors… by John Webster. A 17th century text wherein witchcraft is "utterly denied and disproved" including the claim that witches can transmogrify into cats (Estimate: $3,000/5,000). Also offered is The Newe Testamente: The Gospells of S. Mathew, S. Marke, S. Luke, and S. John published by Anvil Press. This work represents Victor Hammer's contribution to the fine press tradition of Bible printing; a masterpiece.
 
Some lots of particular interest are also slightly stepping out of the book section. A complete set of 12 postcards [with] Bakst [Inedited Works of Bakst] by Léon Bakst will be offered during the sale (Estimate: $5,000-$8,000). It is a rare set of the Feya Kukol (The Fairy Doll) postcards created to benefit the St. Eugenia Red Cross Society in 1904. The images are taken from Bakst's costume designs for Feya Kukol, a ballet produced at the Hermitage Theater in February of 1903 for the Tsar's family.
 
The children's book section, with nearly 60 lots, is also very significant. You will find there a signed copy of The Giving Tree by Shel Silverstein. The offered copy is signed by the author with the most excellent inscription "The Johnson family owns this copy of the very good book called...The Giving Tree - by Shel Silverstein." (Estimate: $3,000-$5,000).
 
Other sale highlights include Poems by Alfred Lord Tennyson, published by Edward Moxon in 1845, a lovely example of a Doves binding (Estimate: $1,500-2,500). You will also be able to find The English Version of the Polyglott Bible; Containing the Old and New Testaments: With a Copious and Original Selection of References to Parallel and Illustrative Passages... Printed for Samuel Bagster, with double fore-edge painting of Noah's Ark and the burning bush (Estimate: $700-$1,000).