New Gallery Dedicated to Poster Art and Design Opens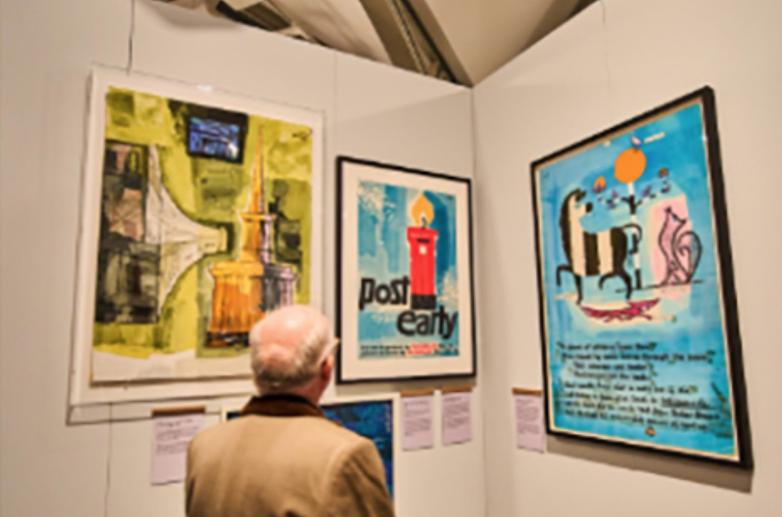 © London Transport Museum
London Transport Museum in Covent Garden has opened its new Global Poster Gallery, its first permanent gallery dedicated to the history of poster art and design.
The museum cares for one of the world's largest collections of 20th century graphic art and design, with around 1,000 original poster artworks and over 30,000 posters housed at its Museum Depot in Acton, west London. Together, these reflect the Underground and London Transport's reputation for commissioning great works of commercial art and design.
Exhibitions hosted in the Global Poster Gallery will feature artistic works from the Museum's collection together with loans from private, national, and international archives. Its displays will reveal the power of the poster and its influence on mass communication from the 1900s to the present day.
When Frank Pick, the first Chief Executive of London Transport, first took charge of the Underground's publicity in 1908, he revolutionised poster design. Driven by his belief that good design enriches life, Pick injected new life into a previously conservative, text-based medium by commissioning pictorial posters.
Eye-catching designs soon enticed prospective travellers by focusing on the destination rather than the mode of travel. Imagery never seen before on the Tube let commuters know that a trip to the theatre, zoo or countryside was all within their reach. Seeing this success, other commercial organisations soon followed suit.
Pick believed that 'there is room in posters for all styles' and in the 1920s, he began to commission more adventurous posters. He went on to work with graphic designers influenced by radical and avant-garde art movements, such as futurism, cubism, and surrealism, conveying the modernity of the Underground. Many of the posters in this period had a strong art deco flavour. Over three decades, Pick cultivated an extensive network of talented artists and designers. This legacy established London Transport as a leading patron of the arts and brought the capital's transport system critical and international acclaim for its graphic art and design.  

The new Global Poster Gallery at London Transport Museum in Covent Garden will celebrate this important design heritage and its global influence. Set over two floors, the permanent Global Poster Gallery will launch with its first blockbuster exhibition, How to Make a Poster, which will run until 2025. The exhibition will be a visual exploration of poster commissioning and creativity in the pre-digital age from 1900. It will explore the poster-making process behind some of the 20th century's most influential commercial art and design. More than 110 poster artworks and posters from London Transport Museum's collection will be on display, including the Underground's very first pictorial poster titled 'No need to ask a p'liceman' by John Hassall, dating from 1908.
Iconic posters by internationally recognised figures will be on show, including works by the American graphic artists Edward McKnight Kauffer and Man Ray, the German-born graphic designer Hans Unger, and prominent British artists such as Abram Games, Tom Eckersley, Paul Catherall, and Dora M Batty, who was the most prolific female designer commissioned by the Underground. Future displays in the Global Poster Gallery will include artist retrospectives and collaborative exhibitions with private, national, and international collections.
Among the poster artworks to be enjoyed are a 1930s design by Scottish painter Anna Zinkeisen depicting a fantastical merry-go-round, a colourful 1950s poster produced from a classic oil painting of London's flowers by Ivon Hitchens, and a mosaic by Hans Unger and Eberhand Schultze created in the 1970s to pay homage to the iconic red London bus. Visitors will also have the chance to see the paintbrushes, palette, pencils and technical equipment used by the prolific poster artist Abram Games to create his eye-catching designs.