Sought-After Comic Books and George Clooney's Batman Suit to Auction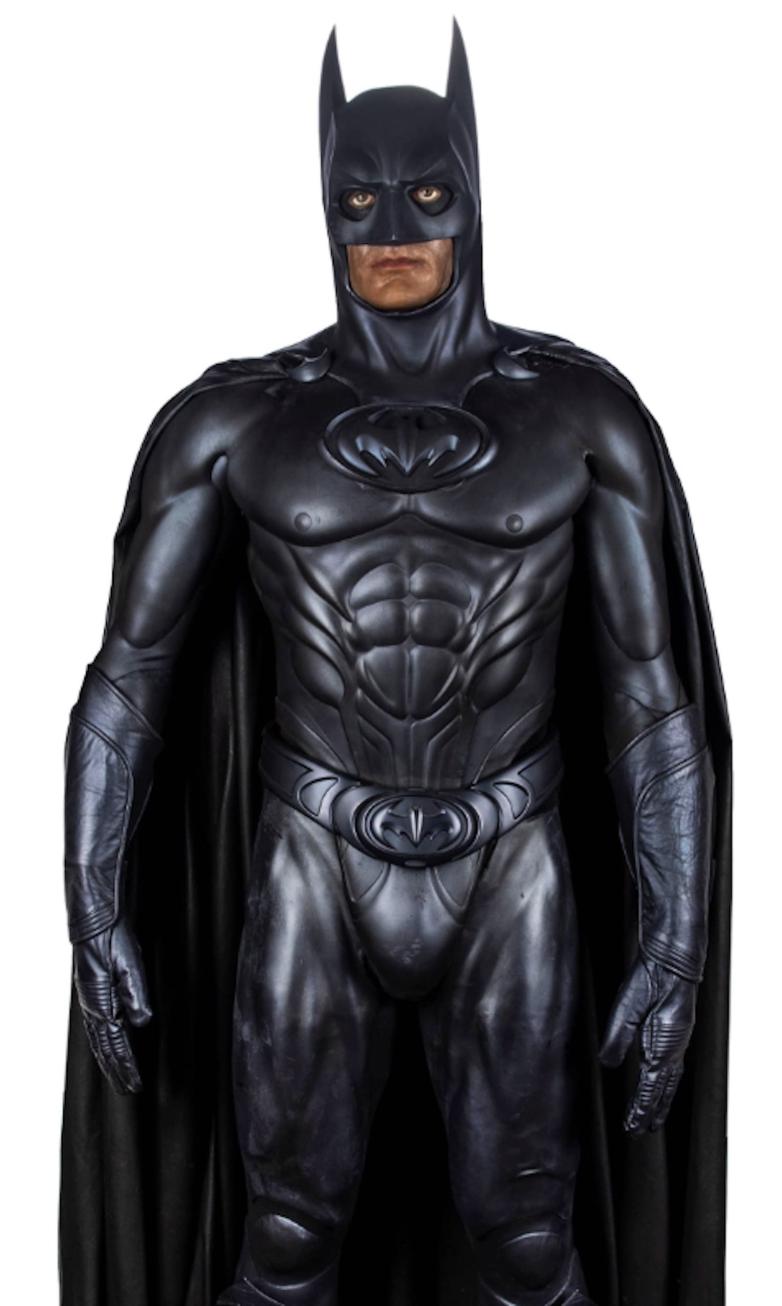 Goldin
Goldin is featuring George Clooney's famous Batman costume used in the 1997 film Batman & Robin alongside some of the most illustrious comic books of all time during its Fall Pop Culture Elite Auction. 
Clooney's screen-worn costume is the fifth Batsuit to appear in modern cinema featuring the signature cowl, a full-length cape with two clips and a muscle tunic with the signature 'Batman' emblem on the chest. This Batsuit is constructed from cast foam latex and vinyl, with resin components, leather, and other elements to create a singular suit that was expertly crafted and assembled. 
In addition to this iconic artifact, some of the most sought-after comic books of all time are included in the sale featuring the first appearances of Batman, Spider-Man, and X-Men. Highlights incude:
1940 D.C. Comics "Batman" #1 features one of the most iconic covers from the Golden Age of comics, portraying the first appearance of classic Batman villains, the Joker and Catwoman, named 'The Cat' in this issue
Amazing Fantasy #15, published by Marvel Comics in August 1962, features the debut of Spider-Man. This presented Silver Age comic has the iconic cover image of Spider-Man swinging to action and was illustrated by longtime Stan Lee collaborator Jack Kirby
X-Men #1: This Silver Age comic is the origin and the first appearance of the X-Men
a copy of Teenage Mutant Ninja Turtles #1 published by Mirage Studios with a cover date of 1984. This issue presents the origin and first team appearance of the Turtles (Donatello, Michelangelo, Leonardo and Raphael, their leader, Splinter, and their foe, Shredder)
The items are currently available for bidding as part of Goldin's Fall Pop Culture Elite Auction and will be available through November 18.