New Yorker's Most Reprinted Cartoon Sold for $175,000 to Become World's Most Valuable Single-Panel Cartoon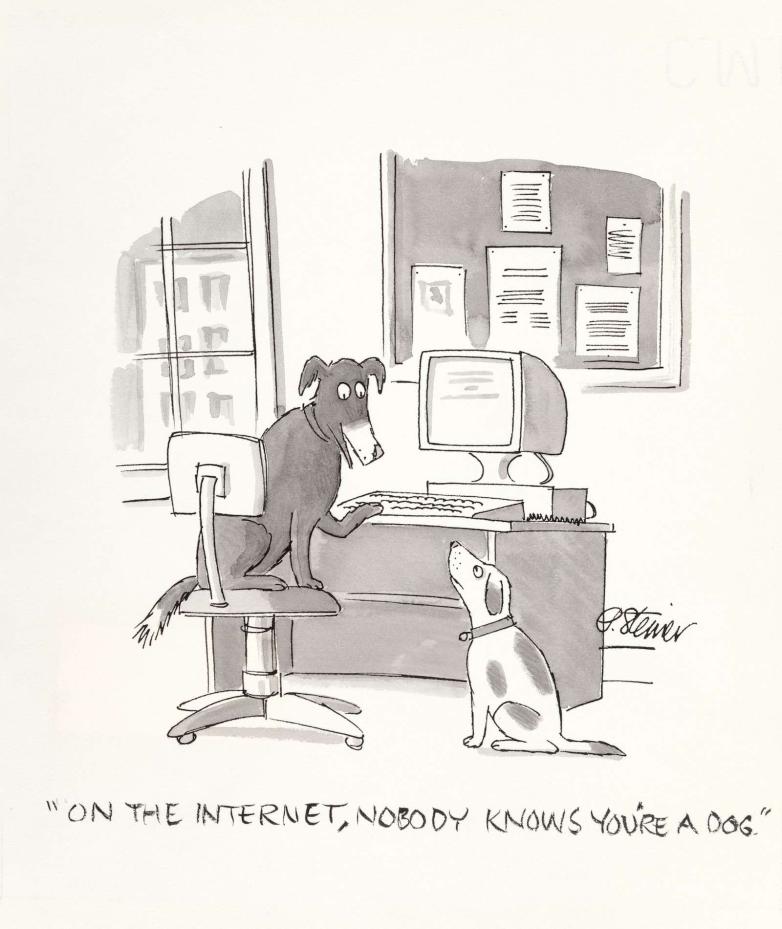 Heritage Auction
In 1993 The New Yorker ran one of its most famous cartoons, a the black-and-white single-panel "On the Internet, nobody knows you're a dog" by Peter Steiner. Featuring two chatting dogs sitting in front of a desktop computer, it became the most reproduced cartoon in the history of the magazine.
The original drawing of the famous cartoon had remained out of collectors' hands until it sold for  $175,000 to an anonymous bidder at Heritage Auctions' October Illustration Art auction. It is the highest price ever paid for a single-panel cartoon. Steiner wasn't entirely sure what impulse drove its creation at the time - he recently told Heritage that it "wasn't about the internet at all. It was about my sense that I'm getting away with something. I realized the cartoon is autobiographical and that it's about being an imposter or feeling like an imposter."
Steiner drew more than 430 cartoons for The New Yorker and has since become a writer of spy novels and a painter. 
Other highlights from the sale included:
Alberto Vargas's painting Spanish Lace from 1928 (sold for $38,750), his watercolor and pencil Bridal Nude ($20,000), and his 1952 watercolor A Sunny Disposition ($16,250)
three illustrations from Beatrix Potter's There was an Old Woman Who lived in a Shoe, circa 1917 (ink and watercolor on paper) which sold for $37,500
George Petty's Critics Praise my Line and Form Esquire magazine cover from January 1955 ($25,000), his Pretty in Pink, an Esquire calendar illustration from January 1956, ($20,625) and his Esquire interior magazine illustration from August 1937 titled Now, None of Your Tricks, Everett! ($18,750)