Safeguarding the St. Bride Library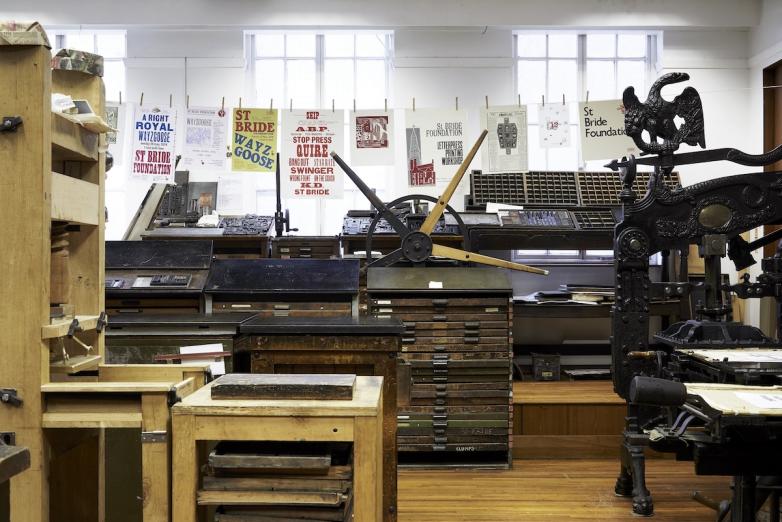 Credit: St. Bride Library
Arts funding in the UK has had a torrid time over the last decade and the coronavirus-related lockdowns (the second came into force earlier this month) are driving many organizations to the point of collapse. Among those aiming to safeguard its future is London's St. Bride Library (which we featured back in summer 2017 in A.N. Devers' "Lost Libraries of London"). Just off the country's former newspaper hub in Fleet Street, St. Bride celebrates its 125th anniversary on November 20 and has set up a crowdfunding campaign to ensure its continued existence.
Originally a library for the surrounding printing and publishing industry, it has a huge collection of print-related books, collections (including Edward Johnston's designs for the London Underground), as well as physical artifacts such as woodblocks, punches, and of course an incredible amount of type.
The danger to St. Bride is very real – it closed in the summer of 2015 because of funding problems but happily reopened later that year and since then has built up an impressive reputation for talks, exhibitions, and performances/concerts in the theatre housed in its atmospheric Grade II buildings. Though it does have permanent staff, St. Bride relies on a team of dedicated volunteers. It currently has around 65,000 visitors a year but receives no core funding from the government, relying instead for 90 percent of its income from venue hire, and the rest from fundraising.
It also offers regular letterpress courses which have become hugely popular. I took one of them a couple of years ago and enjoyed it immensely. It inspired me to buy my own small printing press (an 8 x 5 Adana) and start producing my own printed material after 50 years of enjoying other people's.
Funds from the campaign will go towards the upkeep of the library as well as special events and projects over the anniversary year, including the digitization of its collections which would improve access to its holdings for an international audience.
More details at the crowdfunding page at www.crowdfunder.co.uk/st-bride-library-125th-anniversary